5 Questions First-Time Homebuyers
Should Ask Before Buying a Fixer-Upper
Fixer-upper homes are an attractive option for first-time homebuyers. With smaller price tags, fixer-upper homes let you buy in a great neighborhood at the fraction of the cost. However, buying a fixer-upper home isn't a decision you should make on a whim. Before you settle on a fixer-upper home, ask yourself these five questions.
1. Is the Fixer-Upper Worth the Cost?
After researching fixer-uppers, you've discovered that the average listing price for a fixer-upper home in San Diego is $729,000. But how do you know if a home is worth the price tag? To calculate if a fixer-upper makes financial sense, add the purchase price of the home and the cost of renovations. If the sum is less than the cost of a move-in ready home in the same neighborhood, purchasing the fixer-upper is a good investment. However, if the sum is equal to or higher than a turnkey home, you'll save time and money purchasing a home that doesn't need repairs.
In order to make an accurate calculation, you'll need an inspection report that details what structural and mechanical repairs are needed. While some sellers will allow a pre-offer inspection, it's not always possible to complete an inspection before making an offer on a home. For that reason, it's important to be familiar with the warning signs of major problems in a home. If a walk-through shows signs of foundation problems, mold, pest infestations, or other costly problems, it's best to move on.
2. Which Projects Require Professional Labor?
Not every home improvement project is appropriate for DIY. In fact, as GoBankingRates explains, some renovations are illegal to do yourself. Anything involving gas lines, like installing a furnace or gas stove, or structural changes, like demolishing load-bearing walls or changing the roofline, requires permits and licensed contractors to complete in most locales. If you're buying an older house with lead or asbestos present in the construction, you'll need to hire pros licensed in lead or asbestos abatement to complete the job.
Some projects are possible to DIY, but that doesn't mean it's wise. If a project has the potential to permanently damage the home, it's best to hire someone with the know-how to do it right.
3. Do I Have the Tools for the Job?
DIY renovations save money, but buying materials isn't the only cost you'll incur. Before you start a job, make sure you have the right tools. If you don't own power tools including drills, sanders, stud finders, and various power saws, you'll need to buy them. If you require heavy equipment, look into rentals from a local equipment rental store.
In addition to tools, make sure you're equipped with basic supplies like dust masks, work gloves, safety glasses, painter's tape and duct tape and drop cloths.
4. Where Should I Start?
Looking at a long list of projects is overwhelming. As you account for everything there is to be done, ask yourself what will make the house livable. Does it need new windows, a secure front door, or an air conditioner so you can work comfortably? If so, start there. If the renovations are all cosmetic, start with a single room and once it's finished, move onto the next one. Avoid tearing up the entire house at once or you'll feel like you're living in a construction site.
5. Should I Flip the House or Live in It?
TV shows make flipping fixer-uppers seem like a path to riches. But, instead, profit margins on flipped homes are slim. According to Time, 40 percent of flippers break even or lose money after accounting for expenses. After all the work you've put into your home, you may get more satisfaction from living in it for a few years. With more time for your home to appreciate, you could enjoy higher proceeds from your sale.
If spending your evenings and weekends on home improvement project doesn't sound fun to you, you may be better off skipping fixer-uppers altogether. While fixer-uppers offer savings over move-in ready homes, there's a lot of work that goes into turning a project house into a dream home. Before you buy a fixer-upper as your first home, make sure you're up to the challenge.
Image via Unsplash
Article provided by
Ray Flynn | DiyGuys.net
_____________________________________________________
Alzheimer's Study

Recently while I was in Palm Springs for a real estate conference, I was on my break waiting for a shuttle to go back to my room. As I was waiting for the shuttle, I started talking to a lady who had grown up in Kentucky and now was living in Florida. She was visiting Palm Springs for a conference as well. She started telling me about her husband, a retired architect, who unfortu- nately, was starting to show early signs of Alzheimer's disease. She shared how sad she has been having to witness her hus- band's mind deteriorate. She looks forward to coming to these conferences because it is an escape from her sad reality. She also said she was dreading having to go back home and find a caregiver for her husband. Taking care of him was becoming very de- manding on her and her work schedule. I gave the lady my business card and told her I hope she would stay in touch with me.

When I went back for the second half of my conference, the speaker turned out to be Daniel Amen. Amen is a renowned brain re- searcher who is working on taking scans and images of the human brain. He uses his research to prescribe activities and diets that improve the functions of the brain and reverse the damaging effects of Alzheimer's disease. As I was listening to his amazing talk, I thought about the lady I had met at the shuttle stop. I wished I had taken her contact information so I could have given her Amen's tips. It would probably create new hopes for her and maybe make some improvements to her husband's life.

This encounter reminds me of the reasons I love real estate, and why I do what I do. The fact is, as a Realtor, I am a problem solver. Our job as Realtors is to recognize people's problems and try to solve them. Sometimes this involves helping people buy a home and sometimes it involves helping people selling one. We get a thrill out of helping clients succeed and go further in life; and that makes me so proud of what I do.

With that, I hope I continue to be able to serve my clients. Being a busy Realtor is not only good for my clients, and my pocket book, but it is also a great way to prevent early Alzheimer's—as an active mind is a healthy mind. Keep that brain working and challenge it and push this disease out of your life for years to come!!!

To find more information on Daniel Amen visit his website at:
http://www.amenclinics.com/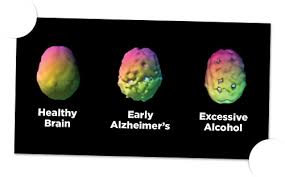 ————————————

Keep the Porchlights On

Do you have a morning routine? Something that you do every day? My morning routine involves walking the dogs around 6 am every morning. This is a refreshing exercise when it is light out; but during the winter, when it is cold and dark, it is not as much fun to take our morning walks. Around Christmas time things are a little differ- ent. It might be dark and cold outside, but it is fun to look at the lights and have the warmth of the lights as my dogs and I walk down the street. Now that it is January and February, my morning walks have once again changed. Once the Christmas light season ends, my dogs and I are back to walking in the cold and dark mornings. Now and then we pass by houses that have a porchlight turned on. It is nice to see these lights on, because it helps me feel safe! Sometimes I look at a house and see that the outside is pitch black. I can't help but wonder if there is a crimi- nal lurking around. How would the homeowner, or anyone outside, know if someone was hiding in the dark?!!

My point? Turning on your porchlight can pro- vide so much safety and security to a home. If you are considering making your home safe— especially these days as we are struggling with the issue of homelessness proliferating through- out our city—consider an easy and inexpensive remedy, a porchlight!

Consider maybe one of the newer dusk to dawn LED lights. These lightbulbs are easy to install and inexpensive to run. You can also install a motion detector light in the corners where it is hard to see if there is anyone hanging out.

Last month, we had someone apply for one of the rentals we manage. The applicant was a young lady who was moving into the area to start college. Naturally, her parents had come to


town to help her find a place where she could be safe and comfortable. They really liked one of the units we had available. However, the parents had a concern about the bedroom having a win- dow that opened up to a courtyard accessible to another unit. They wanted us to install a security bar on the window to prevent break-ins. We were concerned about installing a window bar since that window was the only way out of that room. We didn't want to create a situation where the tenant would be trapped in case of a fire. In the end, we settled on putting a motion light out- side the window so she would feel safe if any- one would ever come behind her window.

Such a simple solution! While sometimes safety concerns require more complicated solutions; one thing that I think you can agree on is that a porch light is a simple solution that can provide a good amount of security. Next time you are thinking of updating the curb appeal of your house, consider installing a porch light and leav- ing it on at night!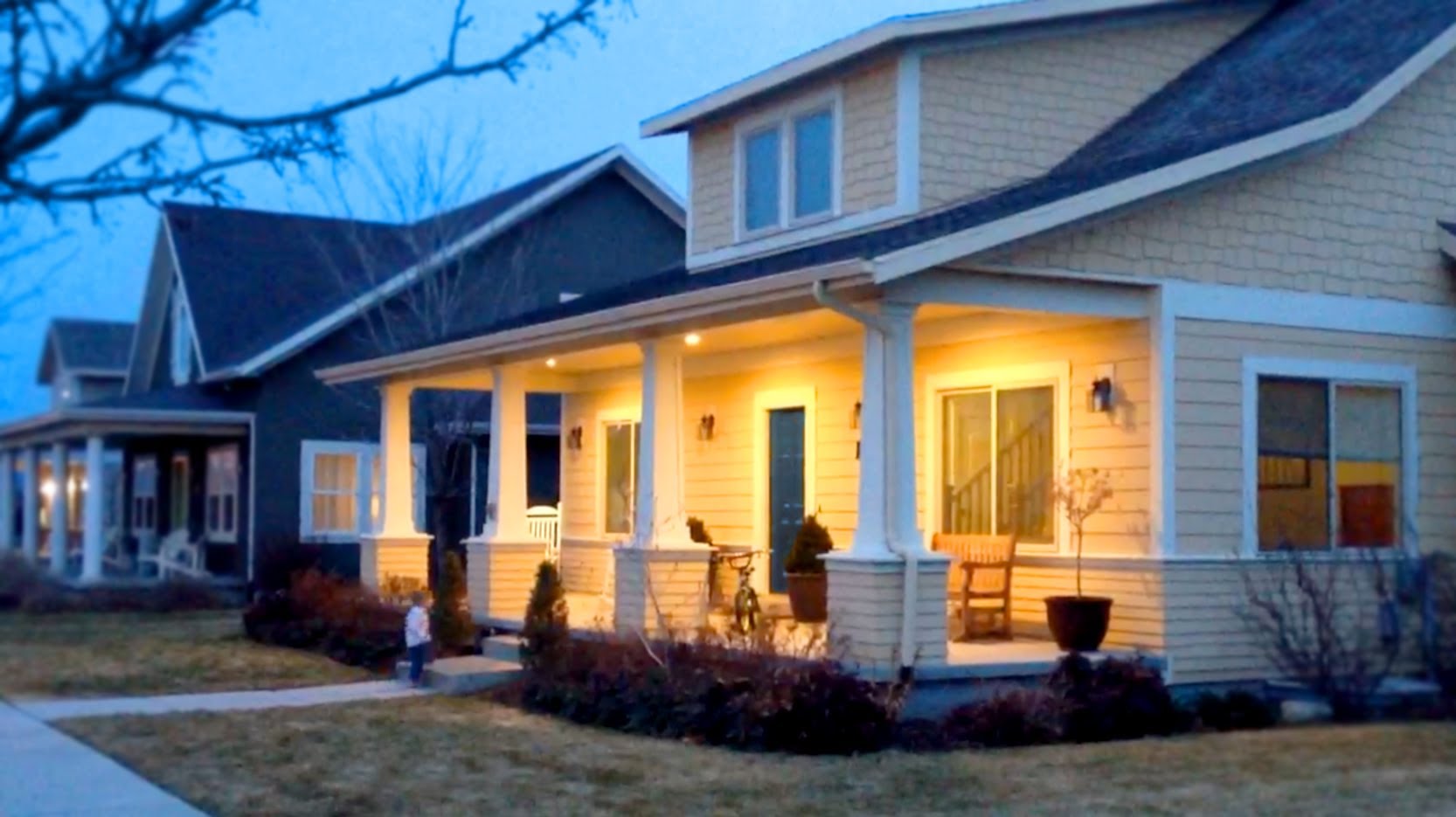 _____________

My Mom's New Cat
My sister and I moved to San Diego in 1997 from NYC. We loved San Diego for many years as our uncles used to live here for many years prior to us moving here. They were generous and kind enough to send us tickets and have us come to visit them once or twice a year all through our college years. One year when we came to visit them, they gathered around us and took us to all the beautiful places in San Diego and convinced us that it was time to move to this beautiful city and leave the busy life of the big Apple behind. My sister moved here first and I followed her six months later. We brought our beloved cat, Pishi with us. As we were working so much, we thought to adopt another kitten, Koochulu, to keep our Pishi company when we were at work so they could keep each other company. My mom followed up a year or two later. We kept our promise of helping her open her own gift shop which turned into a coffee shop which turned into a restaurant to what we call Soltan Banoo today on Park Blvd. Years later, when we moved to University Heights and split our households Pishi came to live with my husband and I and Koochulu went on to live with my mom as her cat.

Koochulu lived a long and fulfilling life and he was loved by our mom for many years and about a year ago he passed away at home. My mom lived alone for the past year while we tried to push her to adopt another animal. We brought home dogs from foster homes to convince her to adopt an animal with no success. Last week, a kitten showed up on my sister's porch out of the blue.

She seemed insistent on wanting to get into the house and become a house cat!! My sister's neighbor took her in and took her to the vet and gave her all the shots. But they expressed concern that they already had three cats and could not take another animal in.

We thought this would be the perfect opportunity to push our mom to adopt another animal. We introduced the two and I am pretty sure it was love at first sight. She agreed to take the kitten home! We named her Baarfi!! I know what you think, Baarfi? Is she a barfer? Well, in Farsi, that means snowy or pure white!! She is not pure white as she is grey and white but we still thought it was an appropriate name for her!

What I noticed was how cheerful and overjoyed my mother was the day after Baarfi spent the night with her at her house!! I am confident to say, this was a great decision. Adults living alone, should have another companion and who better than an animal that needs a home. Next time you feel lonely or depressed, think of adopting a sheltered animal. You may fill your home with love and cheers and save a life at the same time! A win-win for everyone involved!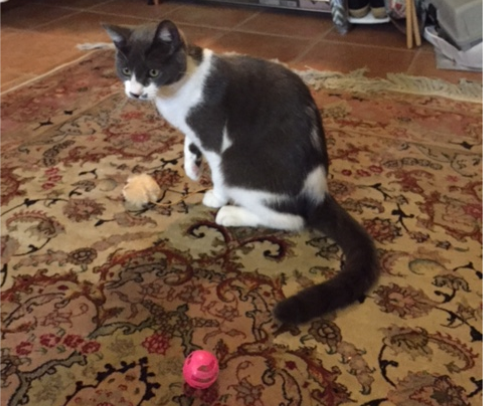 _____________

Be Kind to Pollinators
By now, most of us have heard about Colony Collapse Disorder, the surprisingly persistent phenomenon that has reduced the population of bees around the world by 30 percent or more over the past decade. Many causes are thought to be at the root of the problem: pesti- cides, bee parasites, diseases affecting bees, habitat loss and much more. The problem is complex. Yet according to environmental jour- nalist Elizabeth Grossman "one out of every three bites of food eaten worldwide depends on pollinators, especially bees, for a successful harvest." Wikipedia.org states that without the pollination provided by bees, we would lose over 120 crops. Foods such as apples, lemons, limes, tangerines, coffee, celery, cherries, on- ions, tomatoes, grapes, carrots and cabbage would simply cease to grow.

So what can we do? Actually, at the individual level, we can accomplish quite a bit. Bees aren't just dying off. They are stressed, mal- nourished and going hungry. Industrial farmers planting a single crop at a time, just corn, or just soybeans, over hundreds of acres at a time, are destroying biodiversity and creating dietary wastelands for bees. Urban gardeners can help counter this by planting a variety of flowers, herbs, vines, bushes and trees rich in nectar and nutrients that pollinators—bees, butterflies, hummingbirds, moths and bats— need to stay healthy, happy and productive. The Honey Bee Conservancy recommends planting at least three different types of flowers in your garden to ensure continuous blooms throughout as many seasons as possible. For spring blooms, plant crocus, hyacinth, borage, calendula and wild lilac. For summer, plant bee balm, cosmos, echinacea, snapdragons, and hosta; for fall, zinnias, sedum, asters, witch ha- zel and goldenrod. Importantly too, grow from seeds that haven't been treated with pesti- cides. Organic and non-GMO seeds are safe bets in this regard. Avoid spraying with herbi- cides and pesticides. If you must spray, use one developed for organic gardening and fol- low the instructions closely.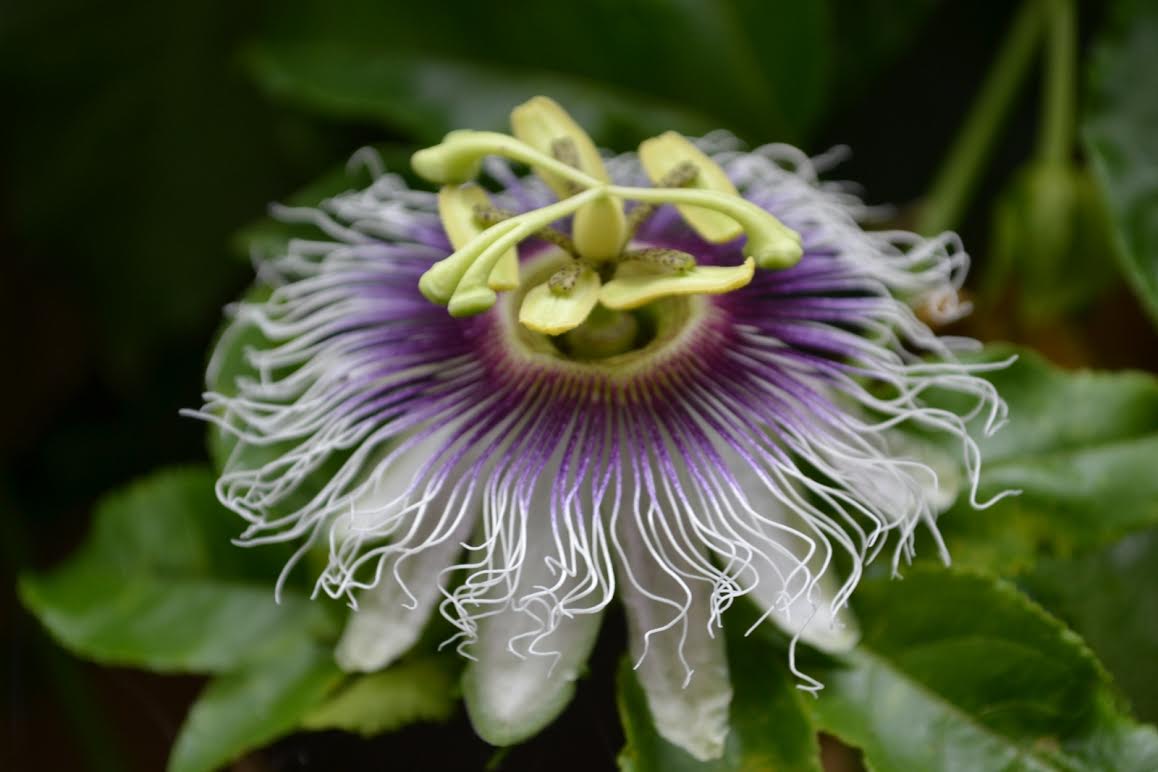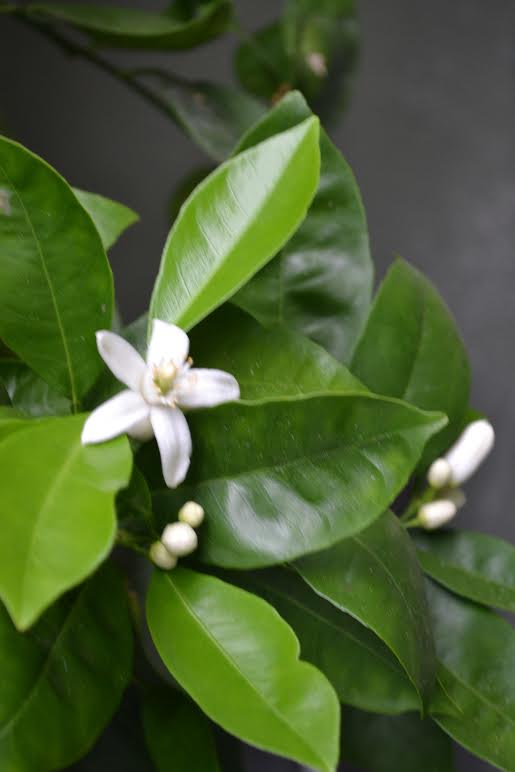 Here in San Diego, bees also love the flowers on lush, fast-growing passion fruit vines; dwarf citrus trees, which grow well in containers; and Thai basil, a delicious herb that flowers con- tinuously from spring through fall. Visit www.Xerces.org for California-specific informa- tion on pollinator-friendly gardening. Want a breathtaking view of what pollinators in your garden do? Watch this short video: http:// www.youtube-nocookie.com/embed/ xHkq1edcbk4?rel=0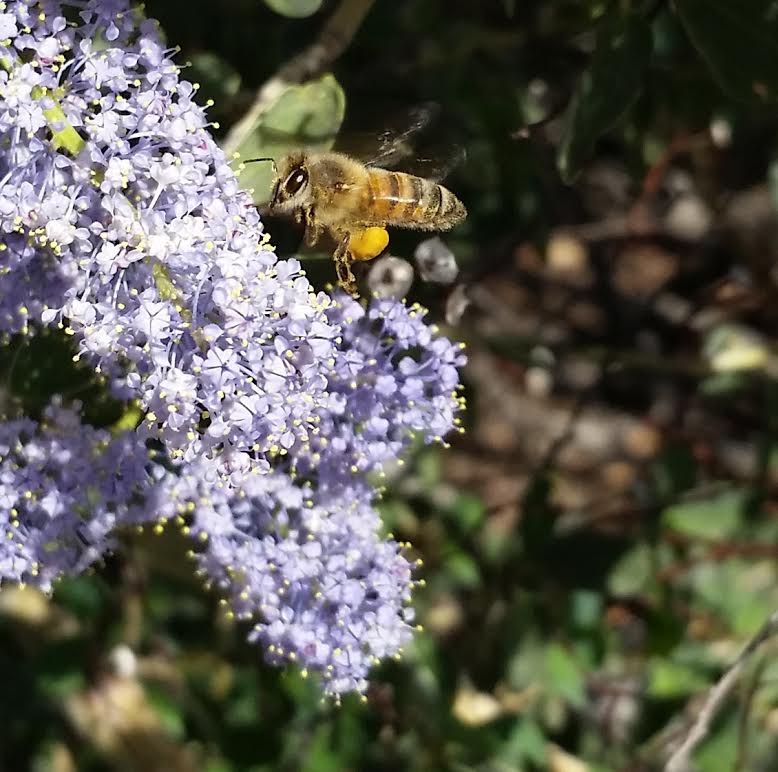 By: Elizabeth Hartshorn

_____________

Are You Leaving Money on The Table?

San Diego Housing market is once again thriving and many old houses in our neighborhoods are in demand. Investors are buying up homes, updating them and selling them for a profit. One of my clients recently inherited a house which we listed and sold for top market value. Unfortunately another client who was in financial distress decided to forgo our long time relationship and sell his home directly to an investor. The buyer/investor promised him that he would save 6% if he did not go through an agent. Our client agreed to the deal thinking that he would be better off not paying a commission. The investor had offered him $330,000 for the house and that seemed like a lot of money! When he told us about the contract, we told him that the house was worth around $500,000. This would mean he was saving a commission of about $25-30k but he was getting about $150,000 less for his house!! When he found out about this fact, he was so unhappy that he decided to break up the deal. Unfortunately, since he was now under contract, the buyer decided to sue. After many months of litigation, my client ended up settling the case and giving the investor $50,000 to get out of the deal with him. I listed the house for him and sold it for over $500,000. He still ended up making an extra $100,000 but think that the extra 50,000 would have been his if he had decided to use a Realtor!! We are sharing this story with you because we want to make sure you are aware how much money you could be leaving on the table if you are not using a Realtor to represent you. As real estate professionals, we are licensed and sworn to protect the interest of our clients. When you hire us, our job is to look for your interest. We make sure to get the most value for your property and since our fee is a percentage of what we sell the house for, we have the motivation to get the most amount of money for you! Next time that you or someone you care about is thinking about selling, think of us before you sign any contracts to sell. We are able to get you a lot more money for your home which is the place you love and cherish but also the biggest investment of your life!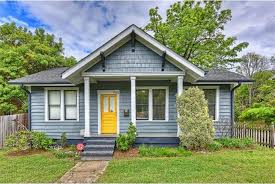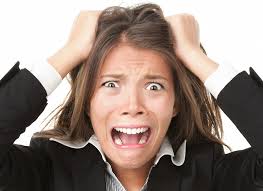 By: Roxanne Govari
_____________

Norooz: The Persian New Year

History
Norooz celebrates renewal and rebirth, symbolized by the coming of spring. It is partly rooted in the Zoroas- trian tradition, but is an ancient holiday that was cele- brated thousands of years ago. Now, it is also an impor- tant Iranian cultural holiday that spans many religious traditions. The word Nowruz is a compound word that blends together the Persian words "now" which means "new," and "roz" which means "day."

Dates
In 2016 Norooz will begin on March 20 in Iran. The exact moment of the new year is called Tahvil. Norooz lasts 12 days in Iran. It coincides with the vernal equi- nox, so its date in the Gregorian calendar changes every year.

Traditions
On the last Wednesday of the old year, the night
of Chahar Shanbe Suri is celebrated in order to sym- bolically get rid of all the misfortunes and bad luck of the past year. People light small bonfires and jump over the flames, shouting "Zardie man az to, sorkhie to az man," which means, "May my sickly pallor be yours and your red glow be mine." It is also acceptable to simply light a flame and shout the phrase.

A traditional ceremonial table display is set up called the sofreh-ye haft-sinn ("cloth of seven dishes"). Behrooz Far and his wife Nava explained to interfaith activist Rothwell Polk, "The haft-sinn table is set with the Kitab-i-Aqdas, our Holy Book, flowers, a bowl of goldfish, a mirror, candles and painted eggs and seven traditional foods each starting with the letter 's' in Per- sian." This table remains in the family home for thirteen days after the start of the holiday.

The Seven Traditional Items Are: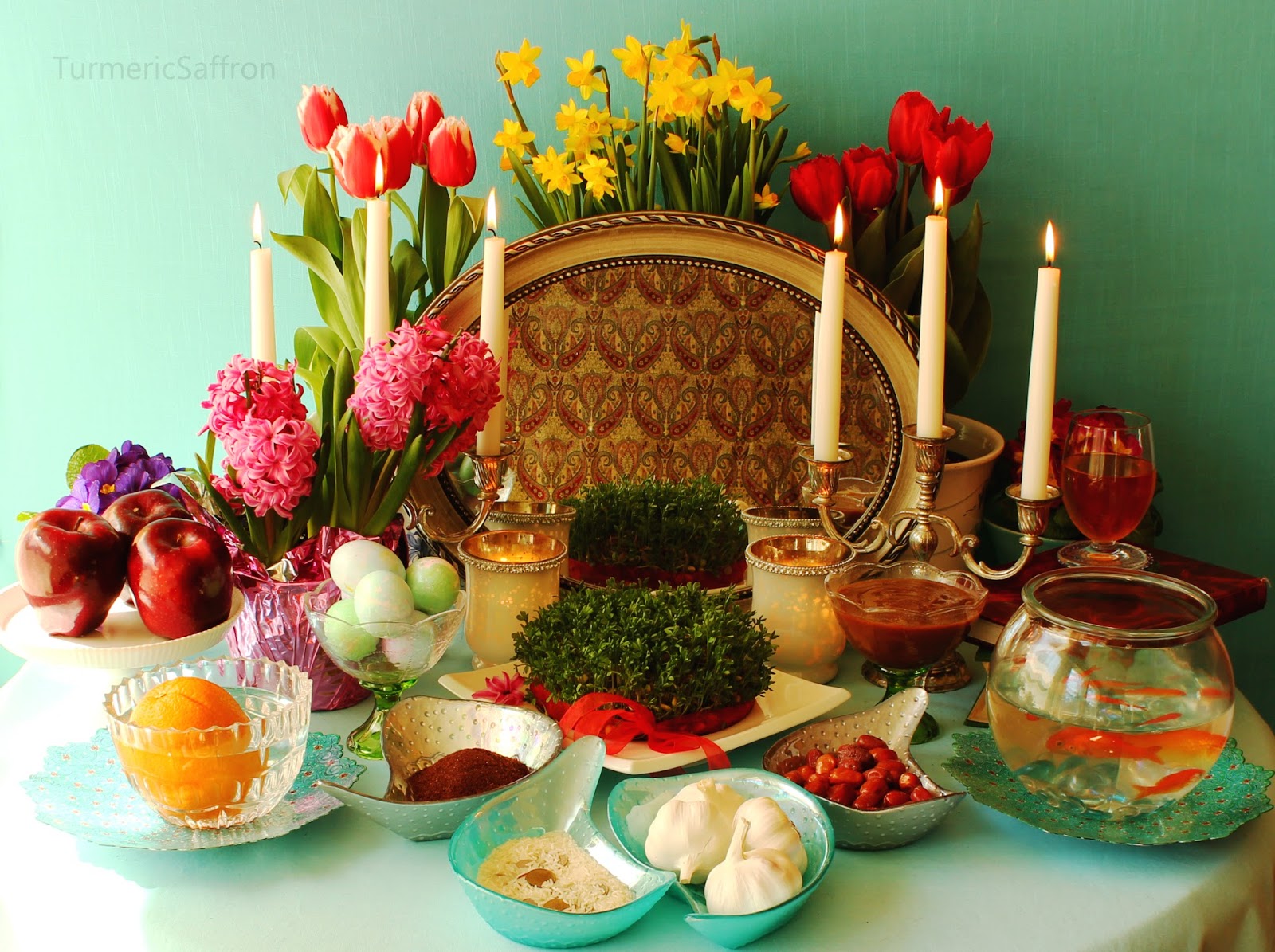  sabzeh: lentil, barley or wheat sprouts growing in a dish, symbolizing renewal

 samanu: a thick, sweet pudding made from wheat germ, symbolizing affluence

 senjed: dried fruit of the lotus tree, symbolizing love

 sir: garlic, symbolizing medicine

 sib: apples, symbolizing health and beauty

 somaq: sumac berries, symbolizing sunrise

 serkeh: vinegar, symbol- izing age and patience.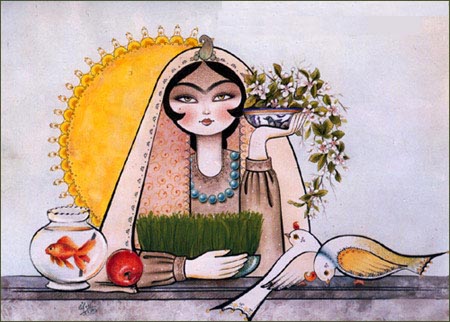 A traditional dinner for No- rooz is Sabzi Polo Mahi, a rice dish with whitefish and green herbs like parsley, co- riander, chives, dill, and fenu- greek.

After thirteen days, Sizdeh Bedar is celebrated, which literally means "getting rid of the thirteenth." Families throw green sprouts into rivers or lakes to symbolize the plant's return to nature and conclude the festivities until the next year.

By: www.huffingtonpost.com

_____________

10 Ways to Boost Your Home's Value
With housing prices increasing, now is the time to invest in your home to capitalize on its value. Here are some great thoughts about what home improvement projects pay off, whether you are selling now or in the future.

1. Create Space
Knock out a non-structural wall, or even remove that kitchen island. Anything that opens the space up and creates a sense of flow in the house is generating a response from buyers who can afford to be choosy. For the price of a few hundred dollars, you'll transform the feel of the house.

2. Prune, Limb, and Landscape
Tangled trees and unkempt bushes can obscure views, darken interiors, promote mold, and block a good look at the house. Landscaping is one of the top three investments that bring the biggest return. An investment of around $400 or $500 dollars in landscaping, could bring a return of four times that.

3. Let in the Light
The number one item could very well be lighting—everything from a dimmer switch to the increasingly popular sun tubes—noticeably enhances a home's appeal. A few other ways to light things up: Fix broken panes, make sure windows open, and consider lights
that use motion detectors to turn themselves off. Remember high wattage bulbs make small spaces feel larger, and soft lighting brings warmth to empty spaces.

4. Don't Put Off Care & Maintenance
Address the basics. Insulate the attic, repair plumbing leaks, replace rusty rain gutters, inspect the furnace and the septic system, replace or repair leaky windows, install storm doors, weed the flower beds.

5. Go Green
If maintenance and repairs are in hand, put the money into green improvements. If your heating or air conditioning systems are old, new ones would be much more efficient and bring in big savings on your utility bills. Energy savers make your house more desirable and the city even offers programs that promise to make it more affordable.

6. Home Begins at the Front Door
Think of your front door as that book that's being judged by it's cover. Most buyers make up their minds in the first seven seconds. Little things can make a difference, like a working door bell, or an awning or portico above the front door that protects you from the elements while you're collecting your mail or searching for your keys.

7. What's Under Your Feet?
Don't undervalue the materials you're standing on. If upgrading your flooring isn't an option, even a few well placed nails can eliminate distracting squeaks. Other small projects with a big impact include repairing broken tile, patching damaged floor boards, and tossing out wall-to-wall carpeting.

8. Easy Bath Upgrades
If you're looking for an economical fix before putting a house up for sale, some upgrades are cheap, easy, and fast…especially in the bathroom. Replace frosted glass for clear glass, clean the grout, remove rust stains, apply fresh caulk, update doorknobs and cabinet pulls, replace faucets, and install a low-flush toilet. Even buying a new toilet seat can make a difference.

9. Neutral Wall Colors
If you're getting ready to put a house on the market, don't allow walls with chipped paint to go unmaintained. If you need to do more than a touch up, choose neutral colors, buyers have an easier time envisioning themselves living in your house if it's not too personalized.

10. Remove the "what's that?"
Buyers are looking for anything that may be cause for concern. A broken front step or cracked threshold could raise a red flag for them, get it fixed. It can be a big help to get the impartial advice of a friend who can tell you what's drawing attention and raising questions for the wrong reasons.

11. Bonus Advice: Get help!
If you have questions or concerns give us a call, we would love to consult on what changes to make. We know what buyers are looking for today and are always keeping up with the changes in the marketplace.

Credit: ThisOldHouse.com

_____________

The BEST of hints for THE KITCHEN: Oops When Something goes wrong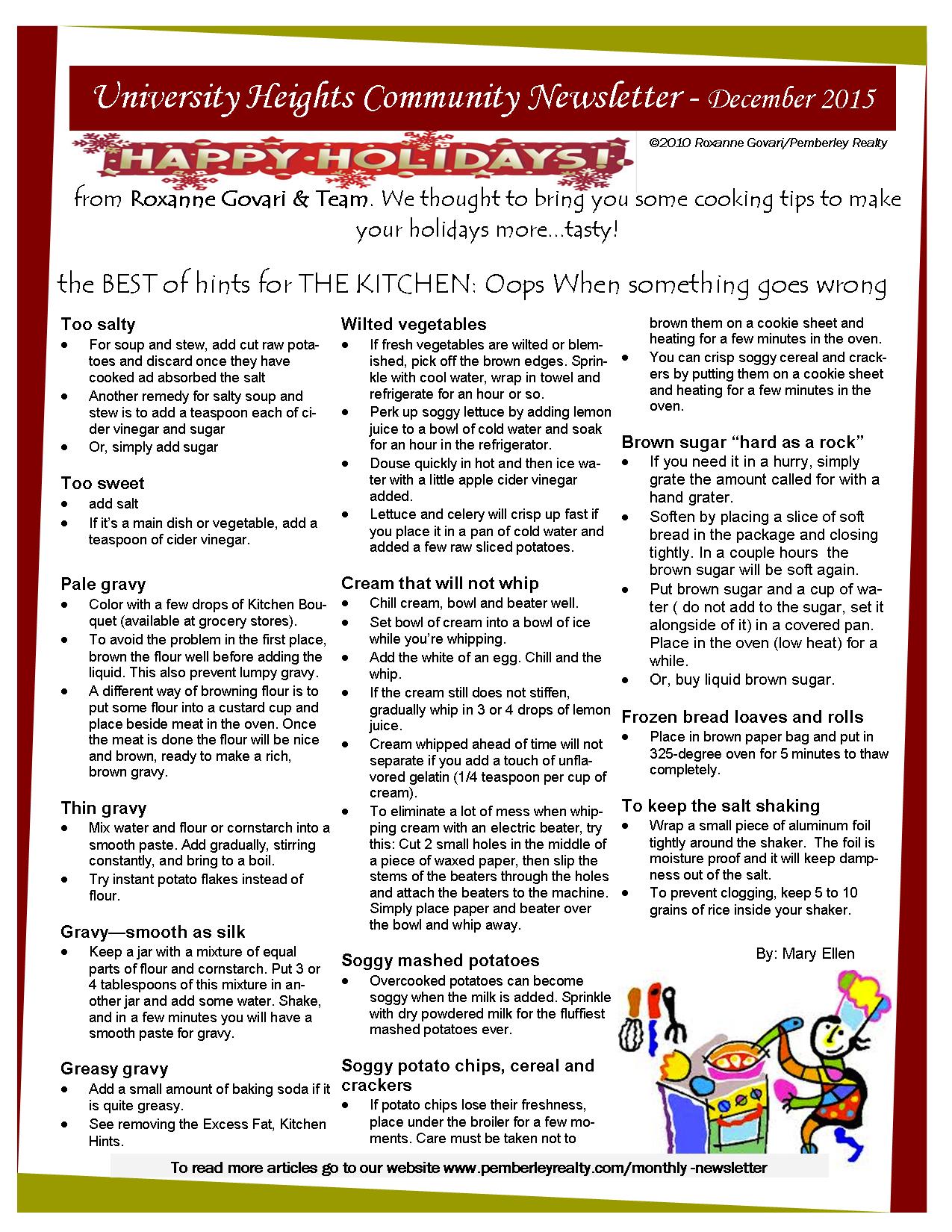 _____________


Policarpio Is Part Of Pemberley's Team
Here at Pemberley Realty, we believe that success is impossible without the help of your friends. So we have built a team ideal and we work around that theme supporting each other to be productive, inspired and happy. Yes you heard right, happy. We believe that joy is actually part of the equation of life and a vital part of operating a business. We love coming to work everyday because in our office, each person is part of the family and an integral part of the operation.

We do hope you have seen our logo around the neighborhood or on our company truck parked behind Trolley Barn Park. The logo is actually Roxanne riding her bike with her children Alex and Simona sitting behind her and holding on for the ride. Roxanne may be peddling but there are many others turning the wheels. If you look carefully though, in the front, even before Roxanne, there's a black dog sitting in a basket. Perhaps he is the real leader, the joystick, leading the ride! His name is Poli.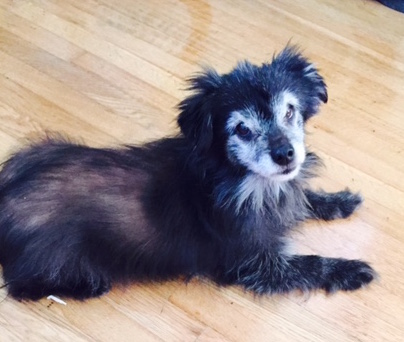 Poli has been part of the team since 2005 when Roxanne's sister Sanam picked him up from the county shelter. After raising four kittens, she now wanted a calm older dog to accompany her places and watch the house in her absence. She was just looking for a dog, but she got way more than she asked for!

At first, Poli was impossible. He would bark throughout his entire walk. He barked when he was alone in the house and he barked at any moving thing that wasn't human. He was frightened of brooms and mops and he had trouble sleeping at night. A year passed until the constant barking calmed down and many of his bad habits disappeared. He was a star student at Doggie school simply because he loved him mom and was will- ing to do anything to show it. But mom is not his only favorite. You see, this dog has a way of working his way into every heart that encounters him. Grandma wasn't sure about him at first. She thought he wasn't very attractive, he was rude, loud and a merciless beggar for chicken. Today, we have to watch grandma at the dinner table to make sure she doesn't slip him the best part of the chicken kabob from her plate!

Poli is also loved by Roxanne's children. Nowadays they have their own dogs, but auntie's dog was actually the first dog they ever walked. He stays with them when Sanam is on vacation and they look after him. He doesn't pay much attention to them, though because Roxanne spoils him with cold cuts and so he is always by her side.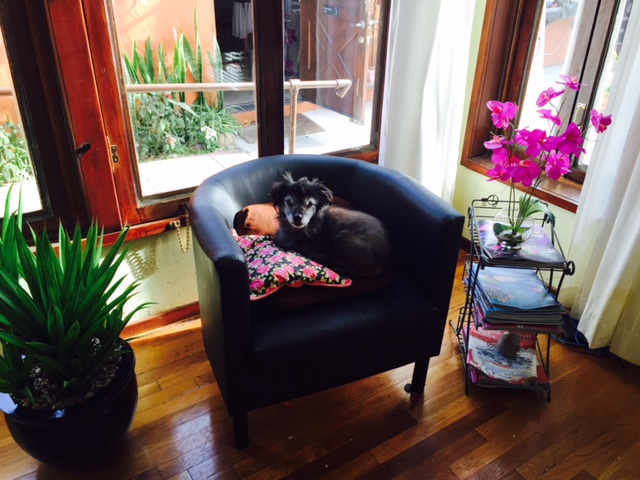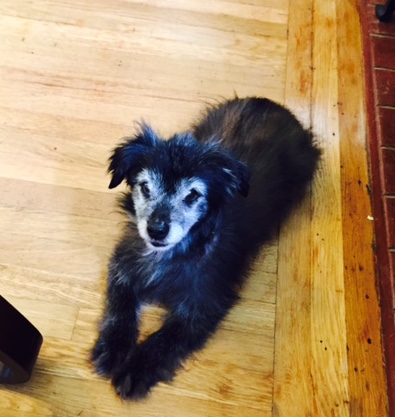 Since Sanam has joined Pemberley, Poli is not just part of the logo, but an active, working member of the real estate office. He arrives in the morning, works all day and leaves in the evening. All jokes aside, we couldn't imagine the office without him. He moves around the office with ease spending equal time with every person who is at their desk working. He reminds us to get up from our seats every hour by demanding to be let out into the yard and then gets us up again by demanding to come inside again. He meets and greets any client that walks in the door, respectfully and with tact. He knows who to greet from a distance and who to welcome in person, he wins every time!

So this is how Policarpio became part of the team. We have no idea where that name came from either, just as his other names "Podi" "Polilicious","Podizi" or "Podzilla". All we know is that this small mutt, supposedly half Pomeranian, half dachshund, but seemingly half possum and half wise wolf, is a subtle but infinite source of joy for all of us here at Pemberley. He reminds us all that life is short and that we shouldn't take it too serious. Yet, he teaches us to show up, work hard and engage with everyone we meet with acceptance and respect.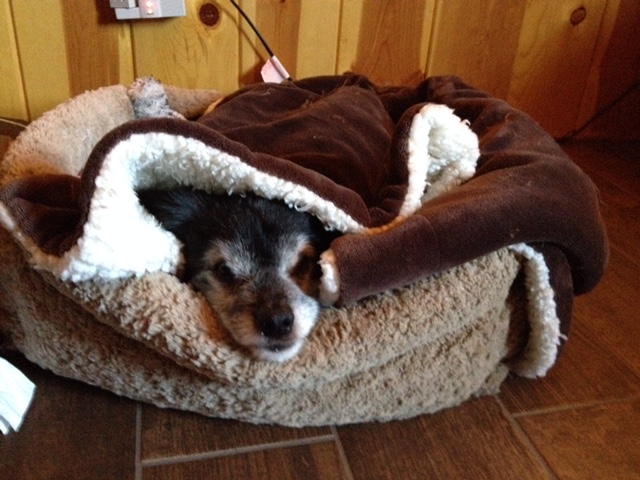 Poli is very old, maybe 18 years but this black dog is ageless and always young in spirit. He still charges at every dog that passes by and lets everyone know that this is his office. We hope you come visit him whether you are our client, neighbor or just a dog lover. Did I mention that he has a natural mo-hawk? If you would like to see pics of Poli and keep up on his exciting life please like us on Facebook.

By: Sanam Govari

________________________________________________________

Soltan Banoo and Pemberley Realty – A Sister Partnership Inspired by Mom!
Many of our readers know Roxanne and Sanam Govari as the daughters of the lady who owns Soltan Banoo. The truth is that Soltan Banoo was started together by the sister's in order to realize their Mother's dream of having a cafe. The Mother, Mahin Mofazeli, is full of inspiration. Mahin dreams a dream, and then has a special way of recruiting her daughters to help her realize that dream. She started her own children's clothing business in Iran, making Roxanne and Sanam wear and model her clothes, until they became teenagers and refused to wear the flowery dresses any longer! Later she acquired a teashop, Cafe Caspian, and inspired her daughters to quit their day jobs and help their Mother make it into a restaurant.

When the neighbors across the street from the original Soltan Banoo location (now Bahn Thai Restaurant) decided to sell their property, Mahin encouraged the girls break their piggy banks, save every penny, and move the restaurant across the street. At the time Roxanne was just starting a career in Real Estate, so she jumped in and negotiated the property sale while Sanam managed the construction of a new restaurant. These were truly exciting times for Soltan Banoo because, with Park House Eatery a block up and El Zarape across the street, she was one of only three restaurants on Park Blvd. Sanam began to manage the restaurant, while Roxanne was dreaming of having a real estate office and Mahin developed a passion for Jewelry and business.

In 2007, Roxanne finally opened up her own Real Estate office next to Soltan Banoo. As business grew and things got busier at both fronts the sisters took charge of the two businesses separately. While they supported each other morally, they each ran their own ship. The restaurant had long hours, but their Mother had always been present which allowed Sanam time off to teach yoga and travel. For Roxanne, success was bittersweet – as she always believed success has to be shared; and she missed her sister.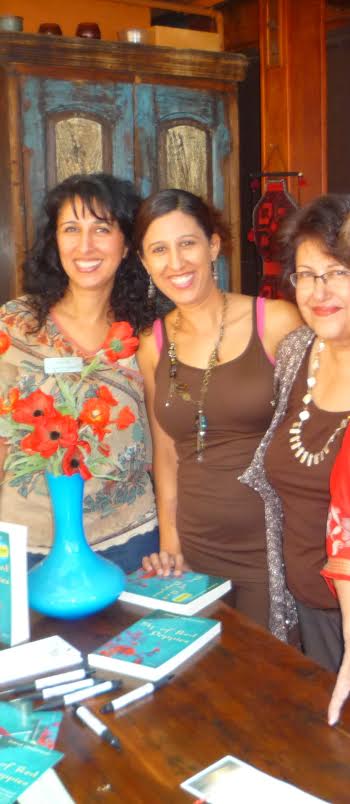 As Soltan Banoo celebrated their 15th anniversary in 2015, the trio came together to throw a party for both businesses. Friends and neighbors were invited but the family didn't have high hopes for a large turn out because the party was to be held on the day after Christmas Eve. Food was served at the Pemberley office, with wine and dancing at Soltan Banoo. Surprisingly, over 300 people showed up and enjoyed the festivities until after midnight. The anniversary was a huge success and love was spread throughout!

Roxanne saw the anniversary as a great opportunity to point out the importance, and the potential, of a sister partnership; and of course Sanam had to accept! The sisters became a team again. With an amazing staff already running Soltan Banoo (and Mahin there to do quality control) Sanam split her- self into two; taking care of business at Pemberley in the mornings and at night putting on here black apron to serve friends and guests at Soltan Banoo. The partnership has flourished as Roxanne recently noted an article for her newsletter "while I was experiencing all this (vacation in England) my sister Sanam was holding down the fort. She negotiated two escrows and got two listings, thanks to the Pemberley team and their support. Now that I'm back in town, I am filled with gratitude for your business, trust and recommendations. With a great team in place, we are eager to serve you with any of your real estate needs. If it is buying or selling a property, leasing a house, managing your property or even real estate advice such as an opinion on the market value of your house, we are here to serve. We work hard for you so that you can create your own special story. We do hope to be part of that and share your special moments with you! "

So the gap in the journey has come together again. The sisters believe they needed to split up in order to learn to see the gifts that each brings to the table. They are Yin and Yang. Roxanne is extremely organized, ambitious and a strict and disciplined manager, while Sanam manages with ease, negotiates calmly and is well grounded. Having served guests food for the past 15 years, Sanam is nurturing and makes sure she creates a pleasant experience; while Roxanne with a wealth of knowledge and experience in the real estate field, brokers her business and clients like a mother who wants the best for her children (and goes to lengths to protect them). Both sisters were instilled with the value of truth, integrity and hard work by Mahin – and they literally still go to Mahin to discuss their problems.

Mahin Mofazeli's dream has come to fruition. Her girls have become entrepreneurs and hard working members of the community. More importantly they have kept her values and they are students of life. They use every transaction as a life lesson to learn how to work together and how to serve and contribute to the bigger picture. They keep their dreams of success alive while knowing that prosperity is a long and slow road and that the real gem is in the journey. Above all they always remember to be grateful to every person and circumstance who has made them who they are today. Roxanne and Sanam wish to give thanks to all those who have met them along the way, as well as those they are to meet in the future. Congratulations Roxane and Sanam on your Anniversary, your special partnership, and your success.

By: Brad Weber

________________________________________________________

Roxanne & Family's Trip to England – Part II
Last month, we told you about our trip to England during which we traced the steps of Jane Austen and her epic story of Pride and Prejudice. After visiting Bath and Chatsworth, we headed back to London. London was equally as interesting but quite different than visiting England's countryside. London is a lively town. It is larger than NYC both in size and population! It has a rich history along with lots of modern attractions. The majority of the city consist of two story townhomes like the apartment in Disney's 101 Dalmatians! We stayed in one of those townhomes in a flat that we got through Airbnb. If you are visiting any big cities in Europe and you are traveling with kids, we highly recommend this arrangement. You will have a kitchen to prepare meals and will have more room to move around which makes the trip a lot more pleasant than staying at a one bedroom hotel and having to eat out three times day!

One tip: In any big European city like Paris or London, make sure to get a place with a balcony. For us Californians, it is really pleasant to have even a little bit of outdoor space! Since space is at a premium in Europe, a little balcony is quite a refreshing experience! As for visiting London, people are lovely, as the British would say it. They are kind, polite and most importantly: you can understand the language which always helps! Places of interest are pretty much lined up along the river Thames. Hard to pinpoint which is the most interesting to visit, but we particularly enjoyed visiting the Tower of London, not to be confused with London Bridge or the Tower Bridge!! And if you are confused already, don't despair! I was confused too!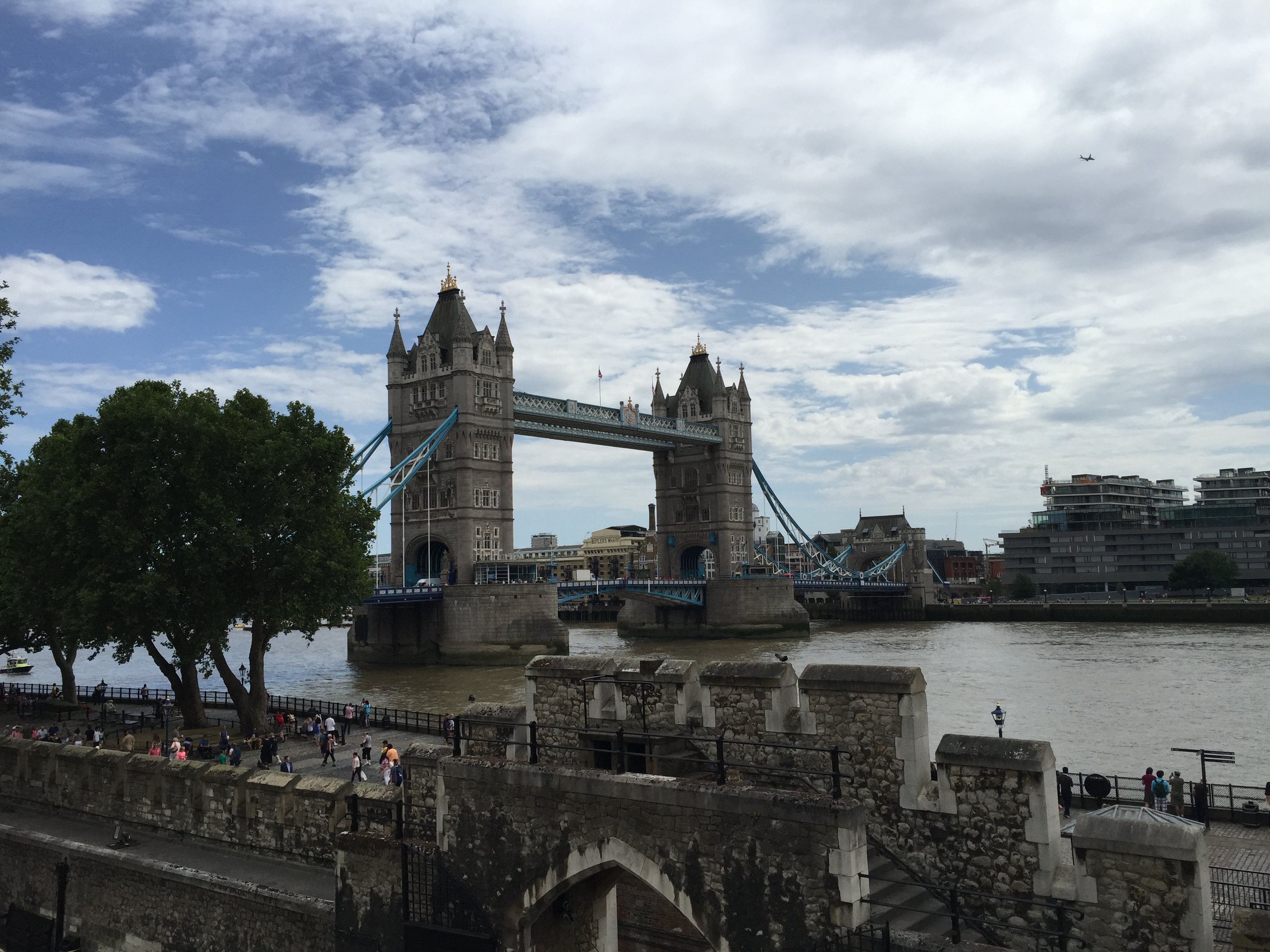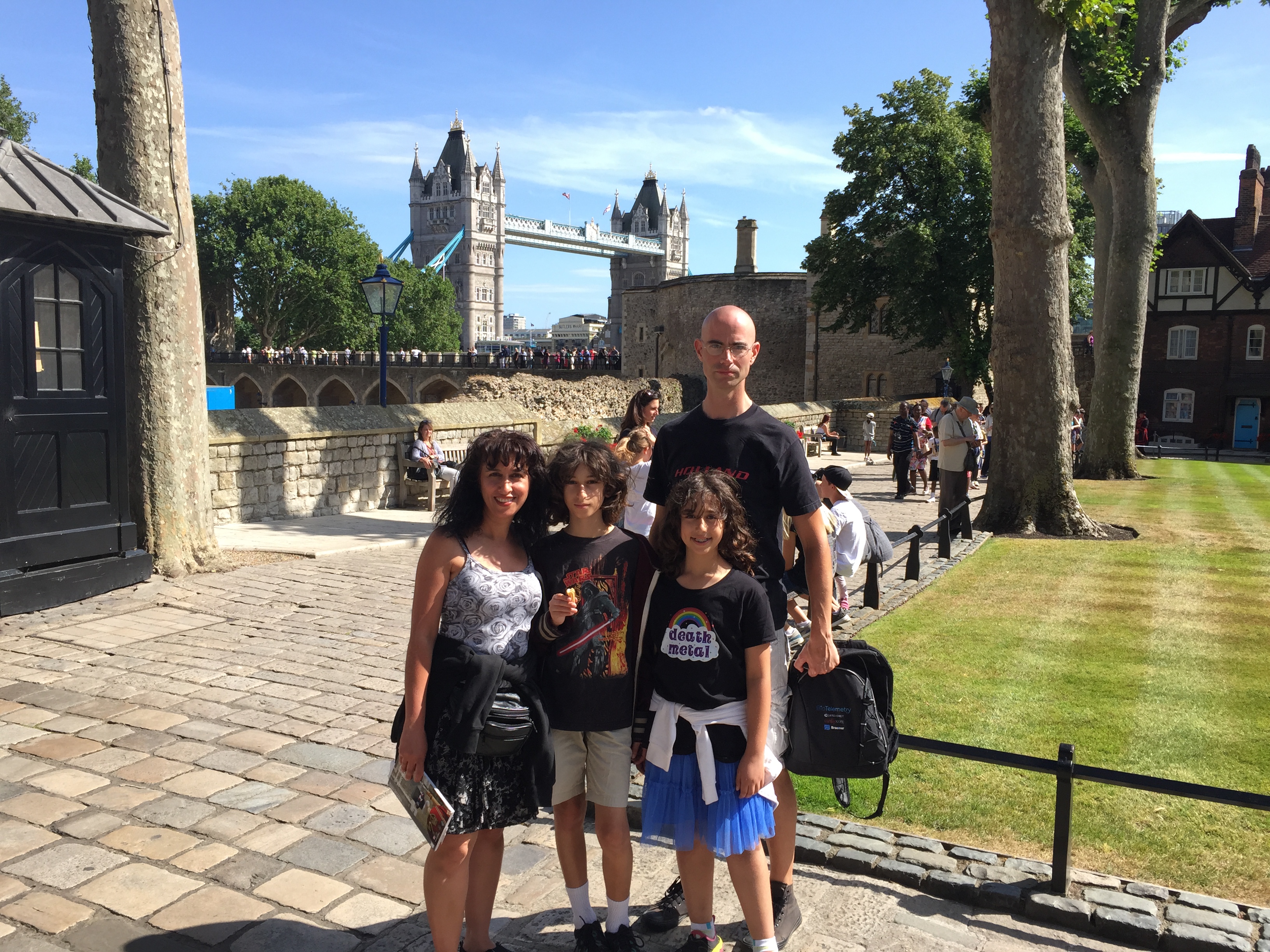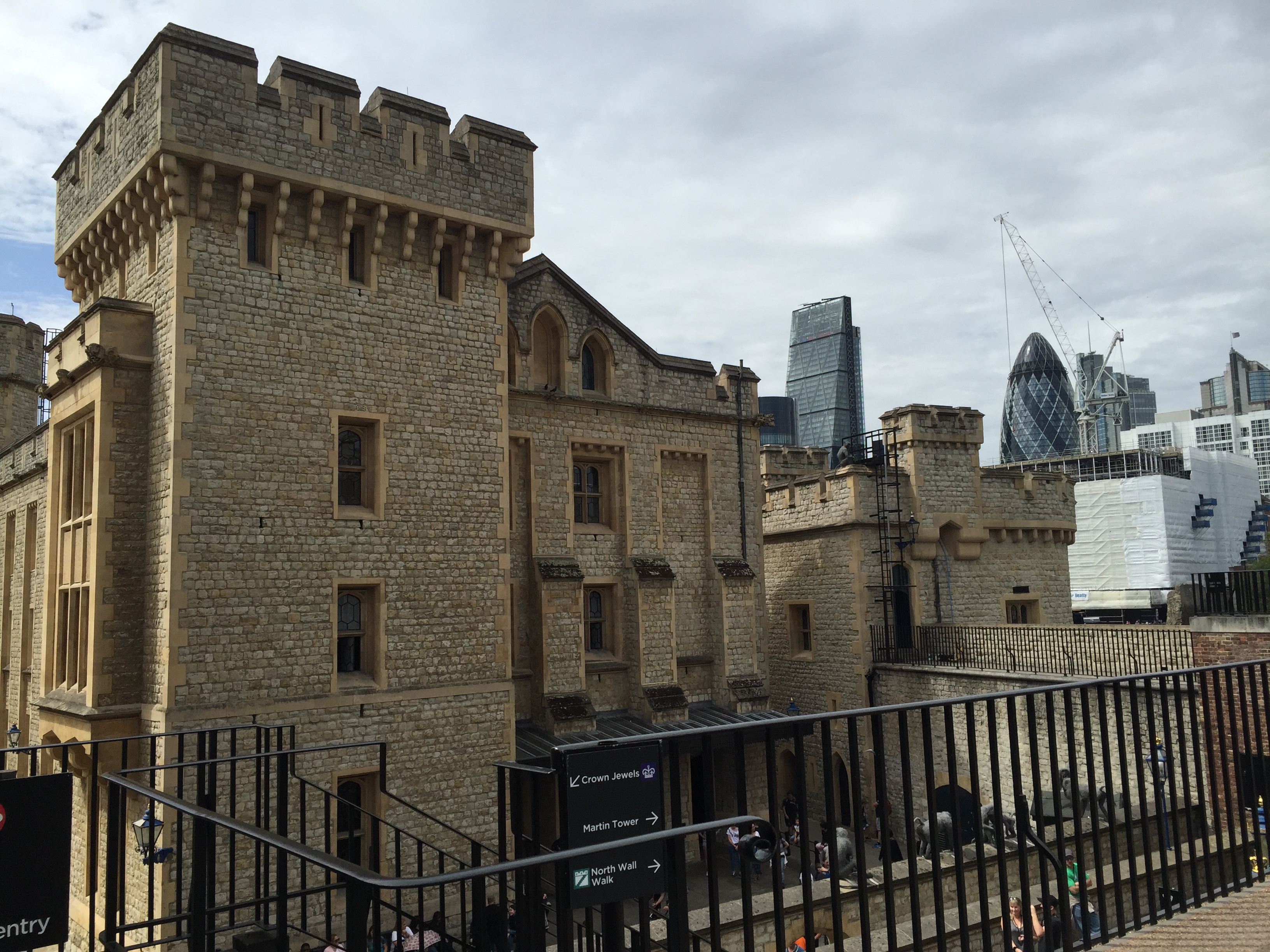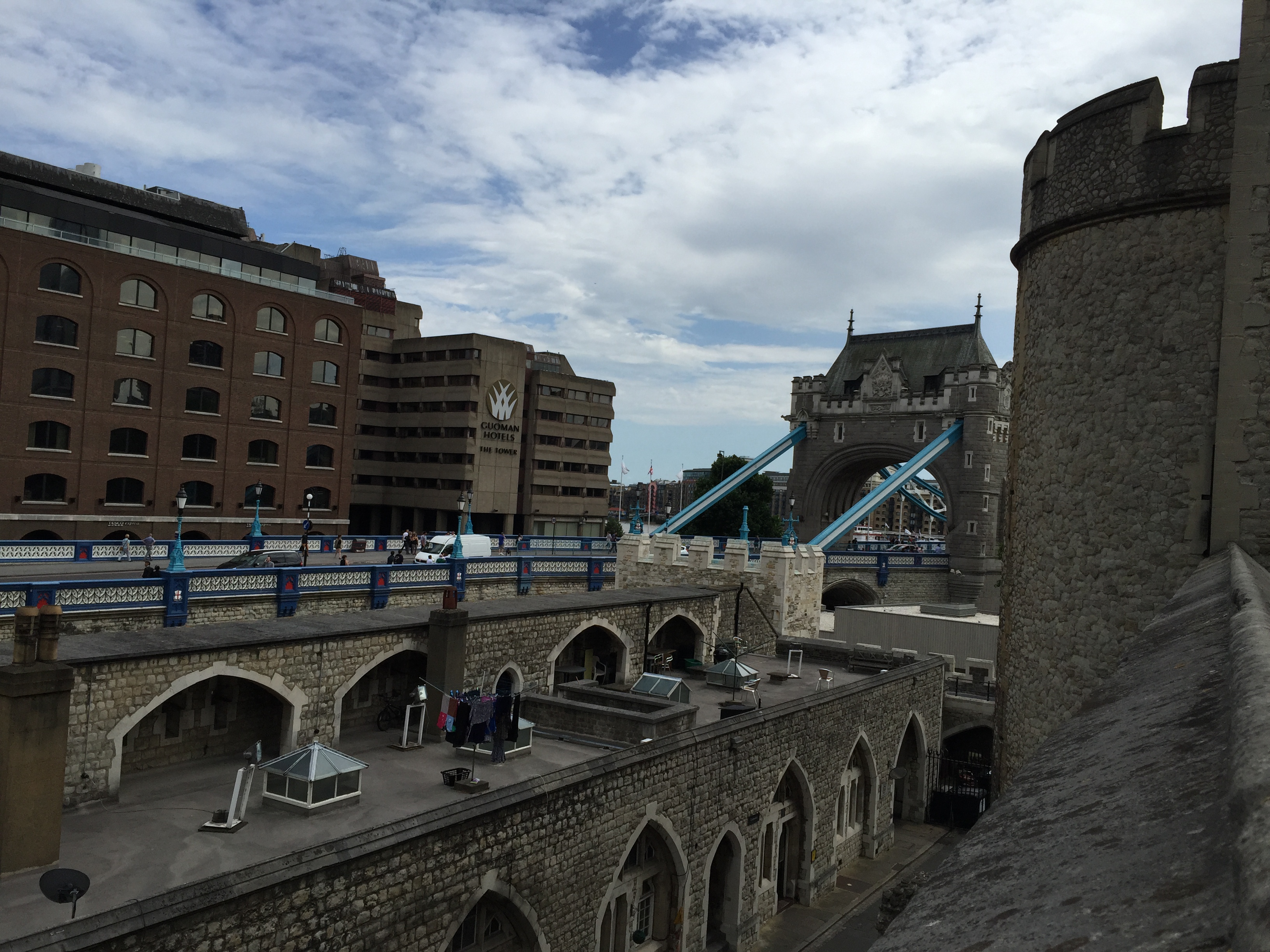 The Tower of London is a fortress (Castle) that was originally built by William the Conqueror in 1078. The castle was rebuilt and modified several times throughout centuries. It was used as a prison as well as a castle. Many important people lost their heads including two of the wives of Henry VIII. Henry was married 6 times! Both wives were accused of adultery and executed in the tower of London. Both are believed to have been innocent! The real reason was rumored to have been their inability to mother sons! Henry was obsessed with having a son who could be an heir to his throne and the ironic history was that his daughter from first wife, Ann Boleyn, was Elizabeth The Great. Elizabeth's Mother was behead for not bearing a son, yet her daughter ruled Britain for 44 years, longer than any of Henry's other children who came to power after him!

London Bridge is the famous bridge, the star of the nursery rhyme:" London Bridge is falling down". London Bridge did fall every couple of years until they decided to dismantle the old bridge and build a totally new one that was more stable! What happened to the old London Bridge? It was shipped to the U.S. and reassembled in Lake Havasu city, Arizona where it can be visited and enjoyed today!

And Lastly the Tower Bridge is a magnificent suspension bridge that is the iconic symbol of London. Most fun to walk across and have some sugar covered peanuts along the way! Not to be missed is the Greenwich Village. where you can stand on the Edge of the Earth! Greenwich village is the longitude 0, latitude 0 where the British discovered the time. The Swiss might be famous for their art of watch making but the British are actually the people that perfected the art and science of telling exact time!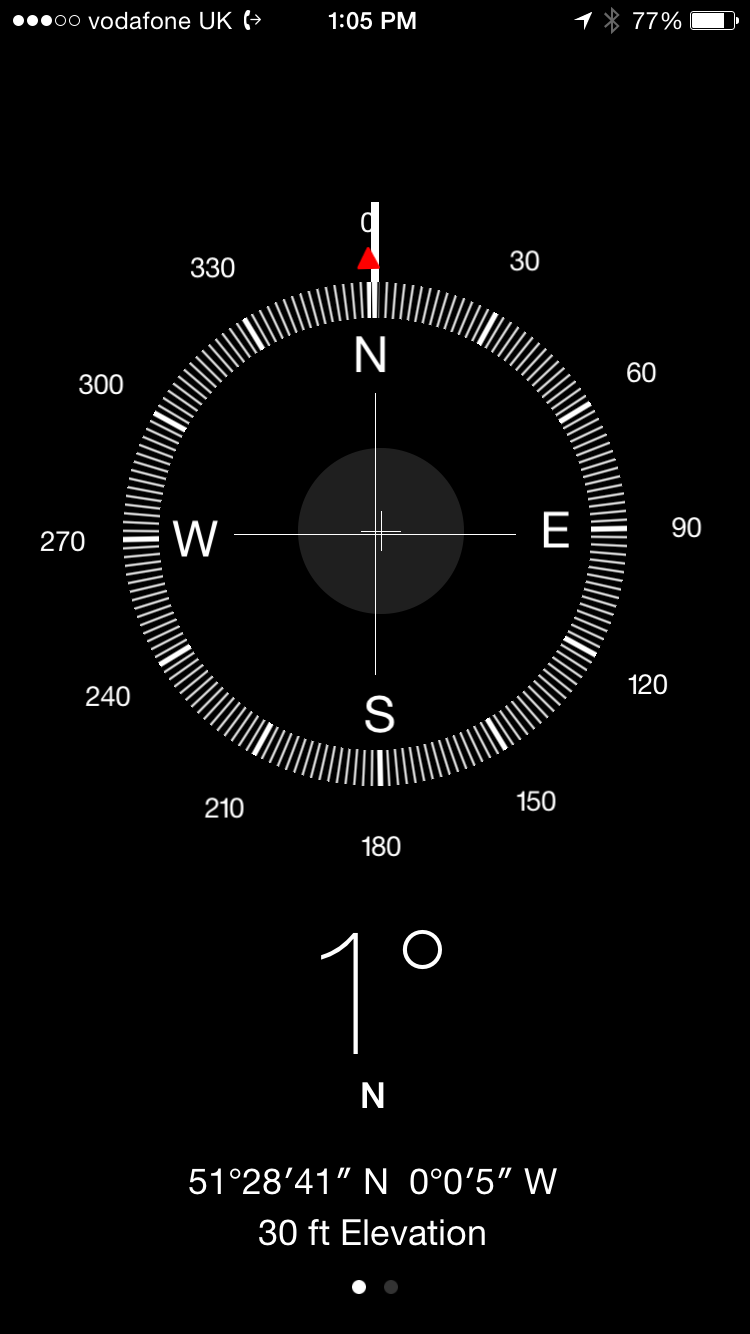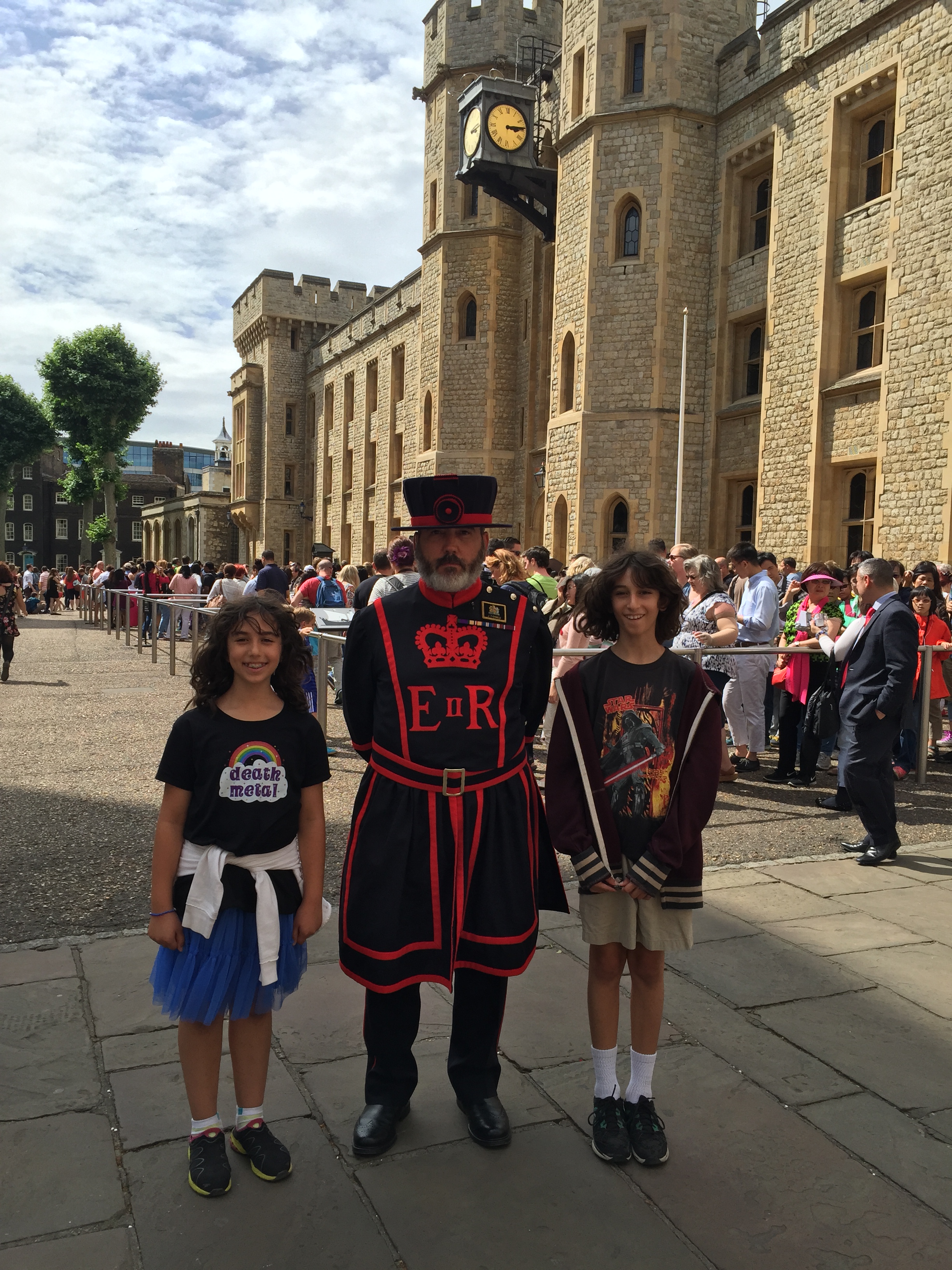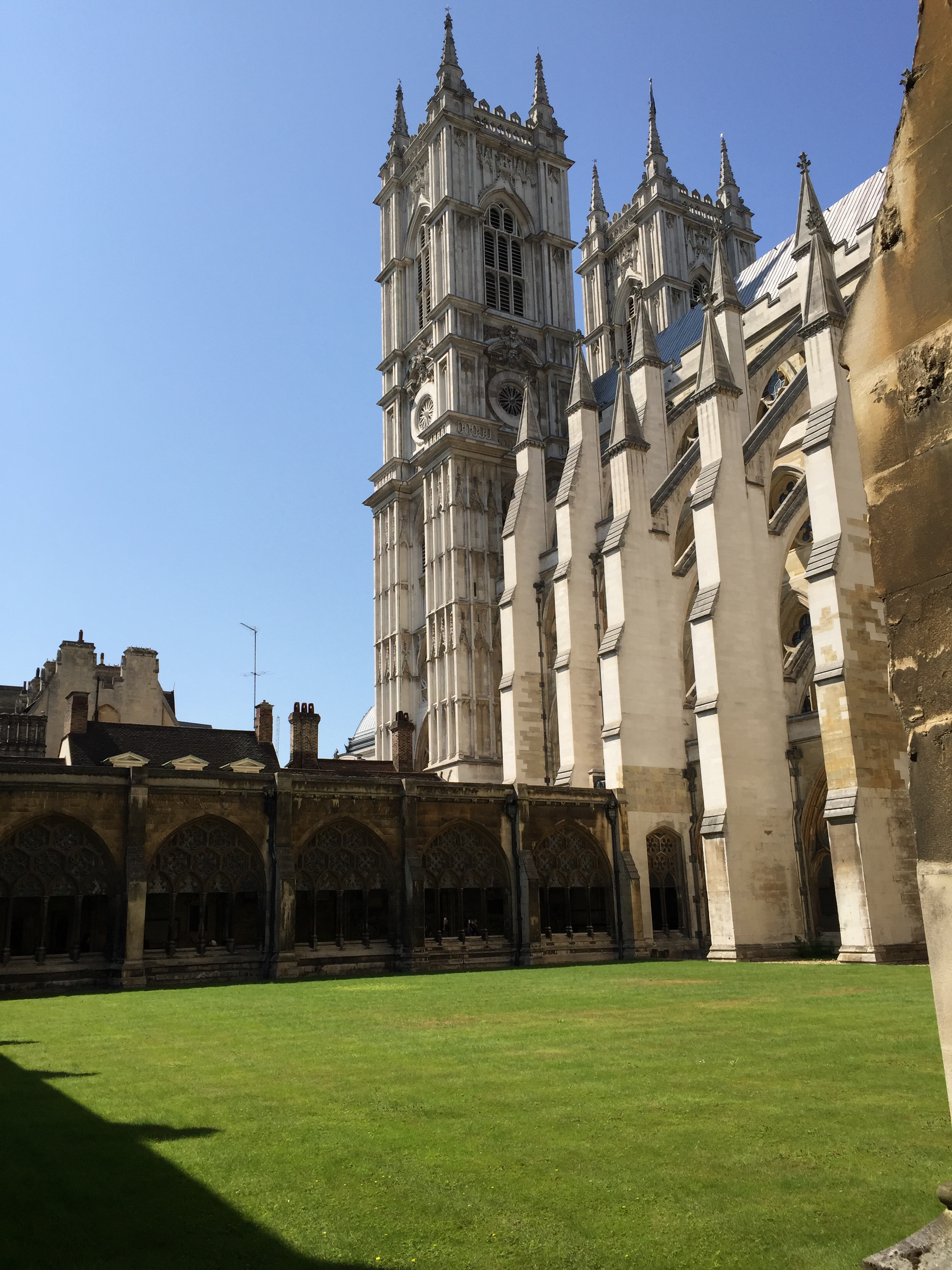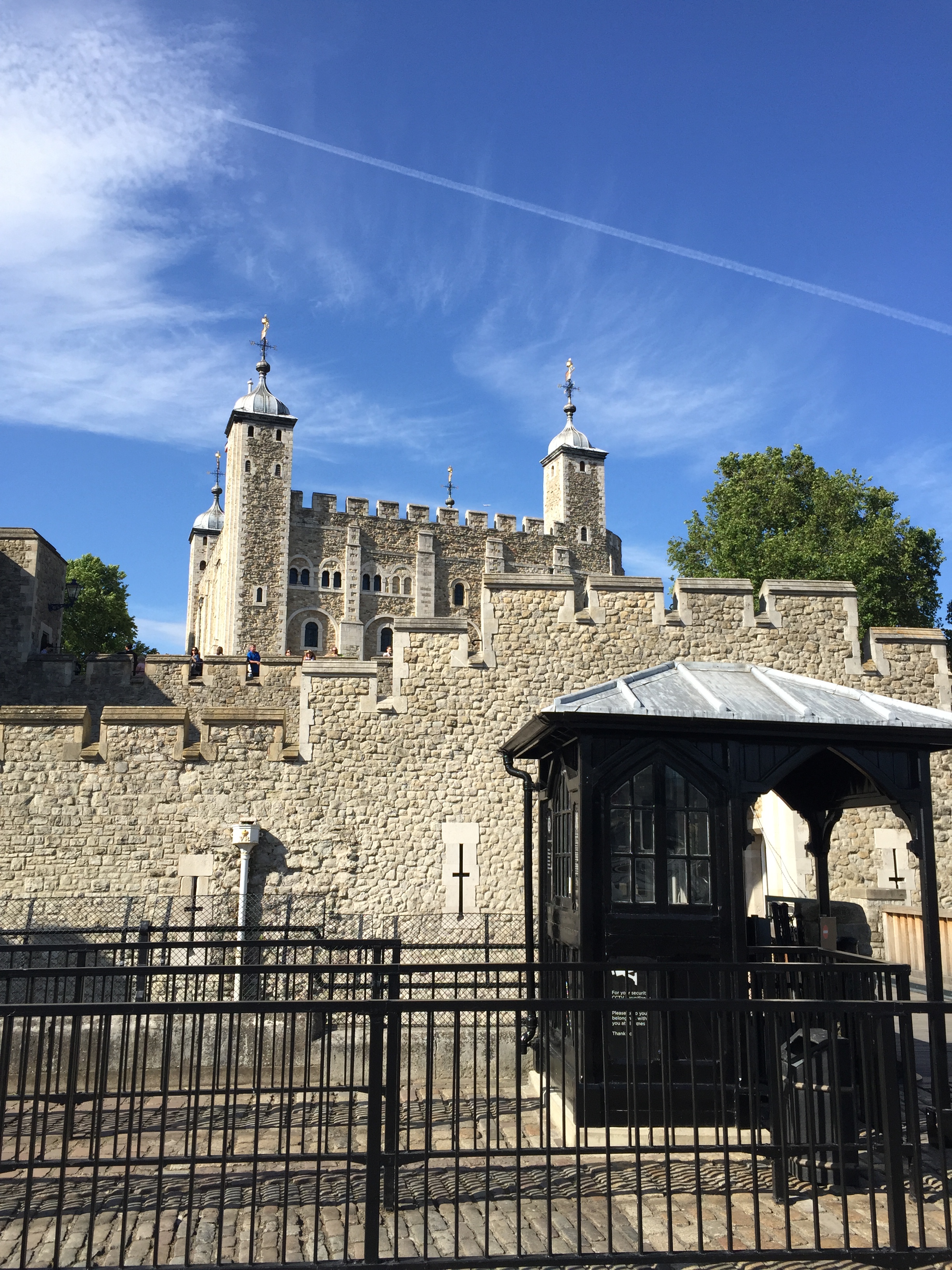 On that note, Pemberley Realty has just invested in several of the latest software to get more organized. We are making the most of our time here in the office. I hope you enjoyed the stories of our trip. I'm back rested, and my team and I are ready to serve your real estate needs. Till the next issue of our newsletter…Have a wonderful month.


By: Roxanne Govari

________________________________________________________

Roxanne & Family's Trip to England
As many of you may have read in the May issue, my husband is from Germany and moved here to live and make a family with me. We try to make it to Europe once a year so that the kids can visit family. This year we decided to visit England after seeing the grandparents.

First stop City of Bath, England. Bath was an important part of this trip, since I adore Jane Austen, the author of my favorite book, Pride and Prejudice which inspired the name of my real estate brokerage, Pemberley. Jane used to live here with her mother and sister once her father passed away. She was a brilliant writer who tackled some important social issues of her time. One repeating theme in her books is the fact that women were not able to inherit property. She also addressed the importance of discretion and guardianship of personal information and placed integrity and good character above all.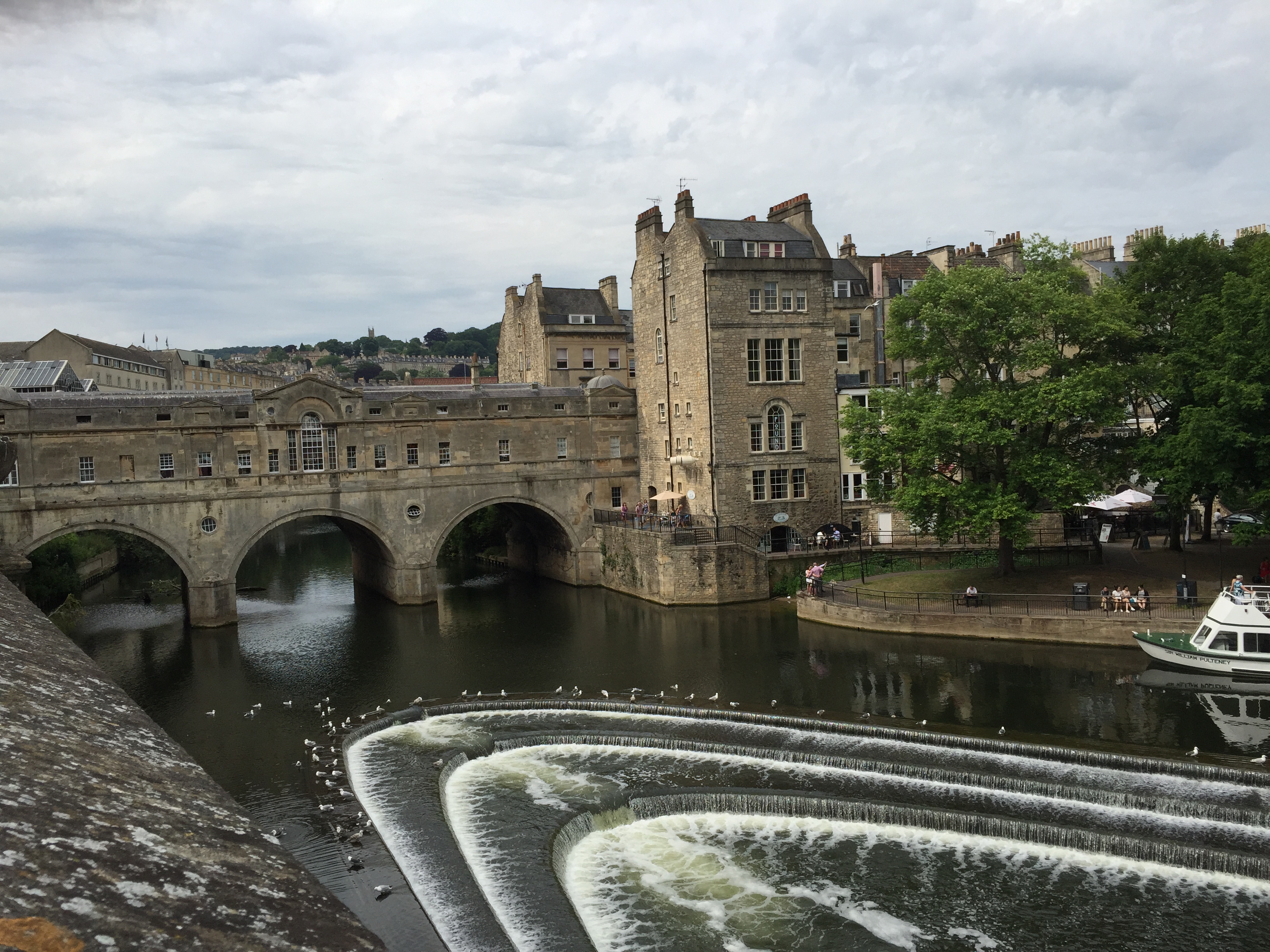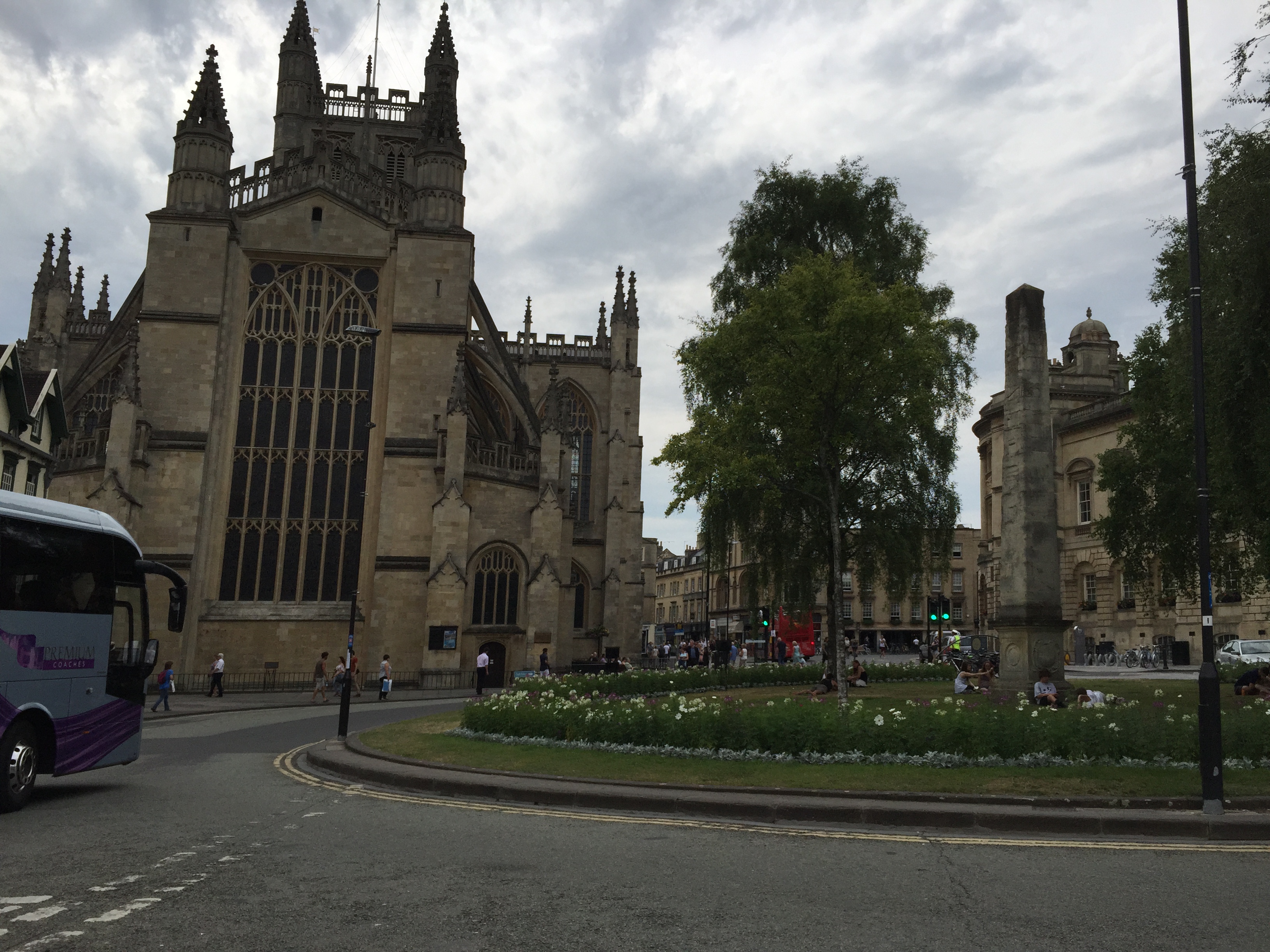 It is no surprise that even today men and women's ability to hold property independently is as relevant as it was 200 years ago! Perhaps the guarding of information when it comes to preserving our identity and credit information is even more relevant. It all goes to show you how brilliant Jane was in her time and how clever. As my team at Pemberley grows, I try to incorporate Jane's ideas into our mission statement and live and work by them to protect and serve clients and ask my team to do the same.


Back to our trip to Bath: this entire city has been declared a world heritage site which means all buildings, roads, and city's make up are historically designated and protected and cannot be altered. This area is home to many movie sets for both Jane Austen's stories as well as other famous movies made to date. Bath decidedly was the most beautiful small town I have visited in Europe to date. I highly recommend it if you are planning on visiting Britain!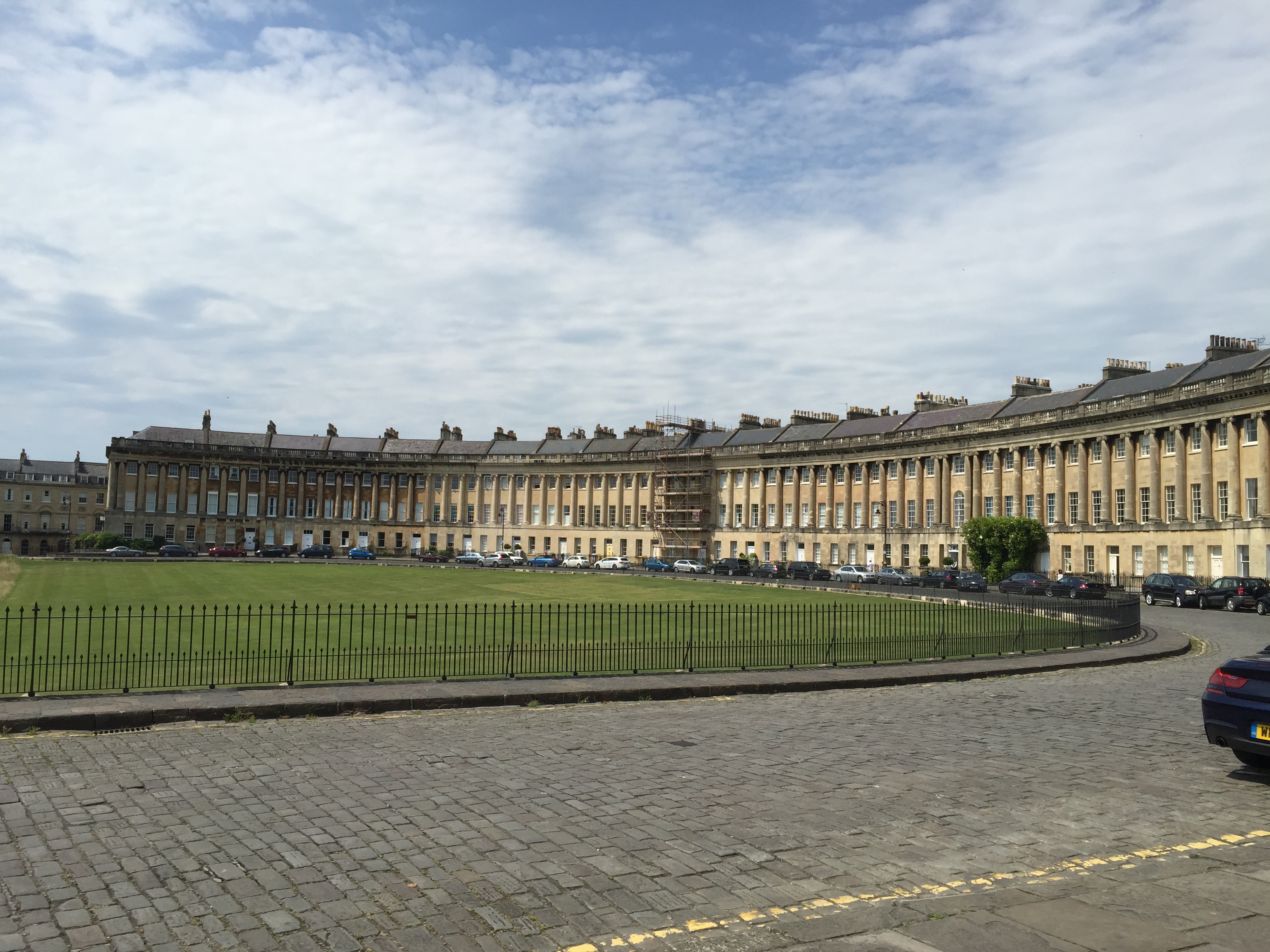 From Bath we travelled north to Chatsworth to see the structure that inspired the fictional building in which Mr. Darcy, Jane Austin's male hero in Pride and Prejudice, lived. You may or may not know that Pemberley's Realty's name is taken from the estate of Mr. Darcy. When BBC made a 327 minute series of Pride and Prejudice in 1995, starring Colin Firth, they chose the site of the castle Chatsworth to bring Pemberley into life and indeed what a lively building and setting this was!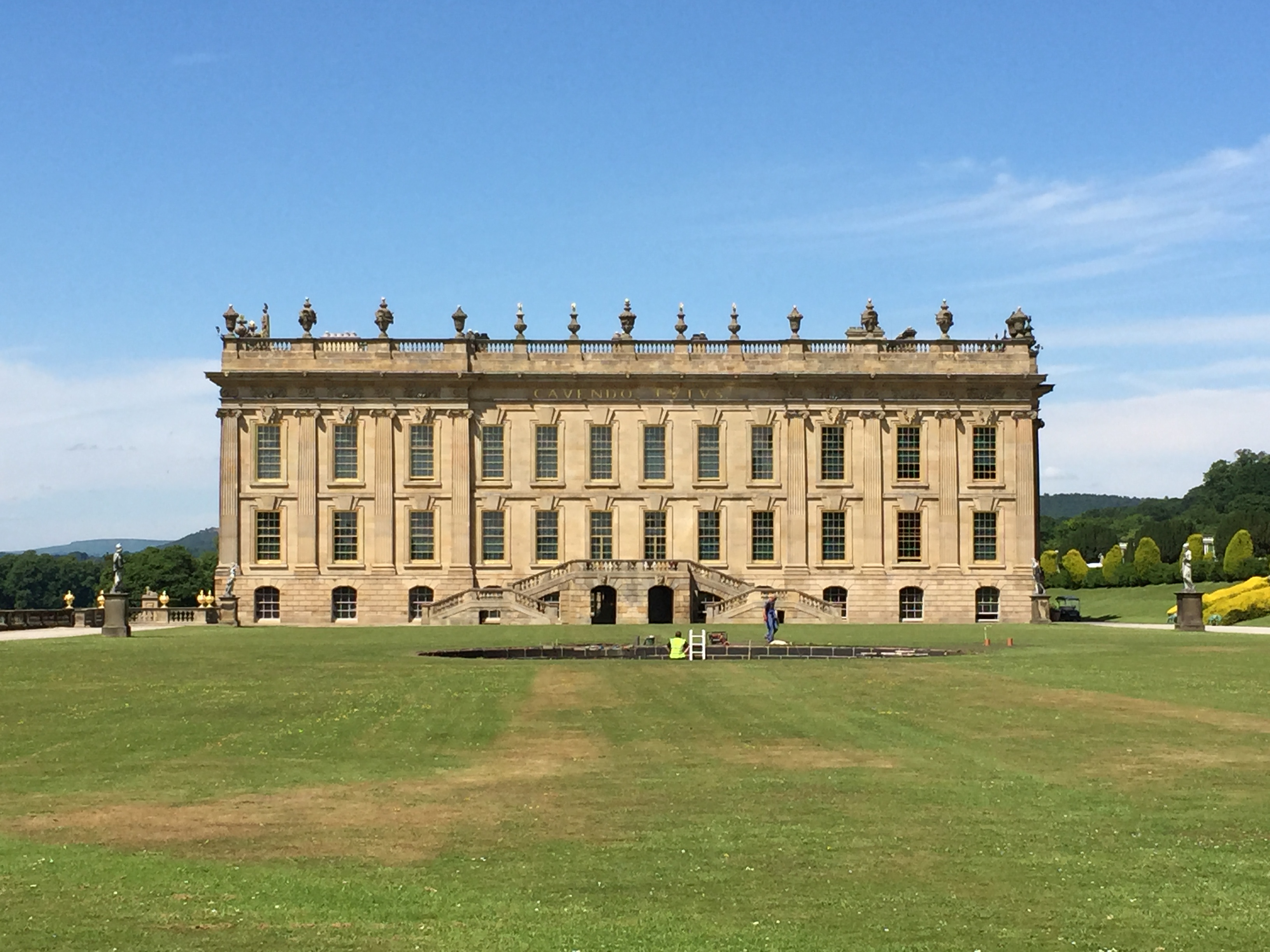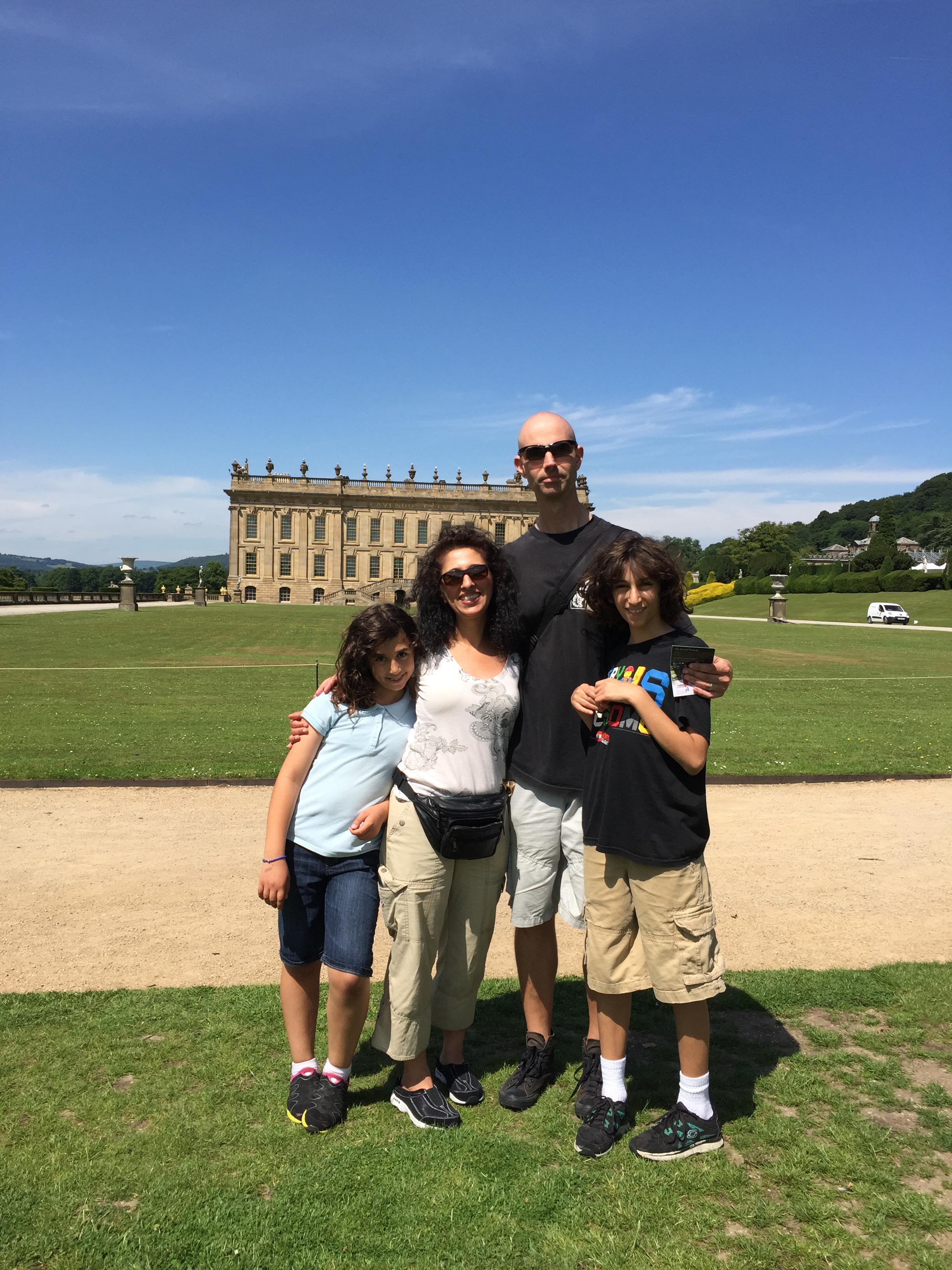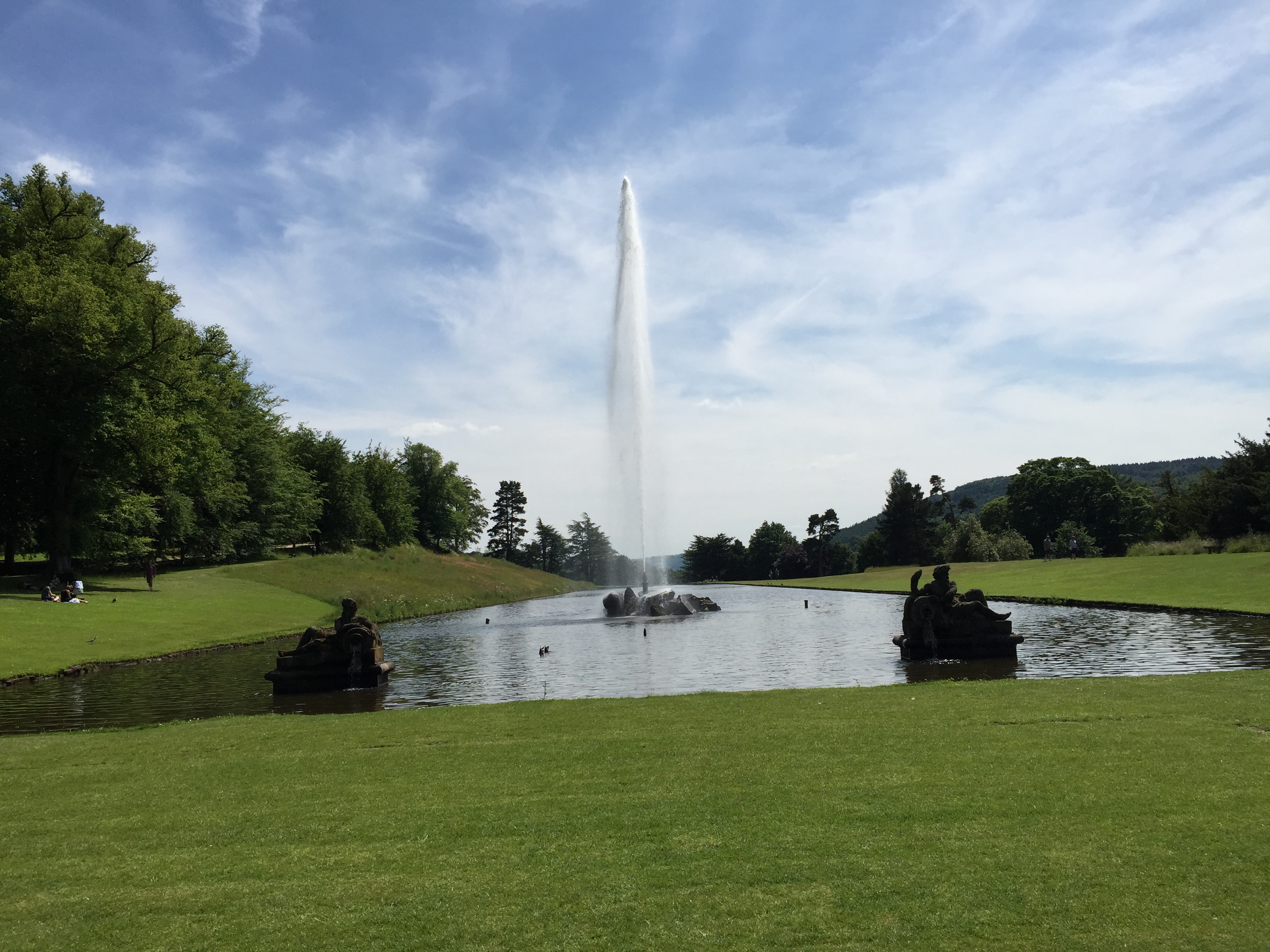 Thank you for reading and I hope you enjoyed hearing a bit of our trip. Stay tuned for the other half of our trip when we visit London with its rich history, stories of kings and queens and the story of their wars, loves, triumphs and defeats.


By: Roxanne Govari