The Anniversary Story of Roxanne & Christian!
My husband and I just celebrated our 13th anniversary. I wanted to share my happiness with my friends, so I posted a picture of us on Facebook. The feedback was overwhelmingly positive and supportive so I thought to share it with my online friends as well!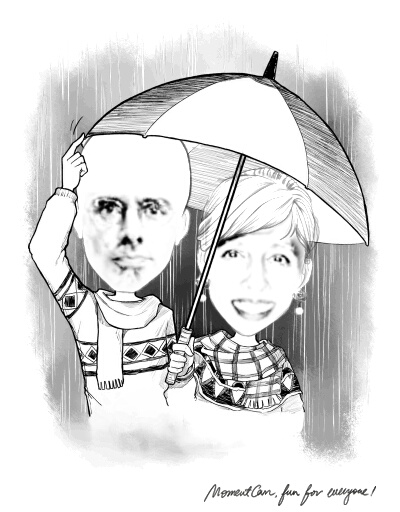 We met on September 15th, 2001. It is amazing how sometimes bad things bring about great things. Christian, my husband, was on a business trip from Germany. He was in San Francisco and when Sep. 11th happened, the airports closed. He called his office to ask them what to do and they said, we have an office in San Diego, "Go to San Diego and work there until airports open and you can fly back home". He drove down to San Diego and came to the office on the 15th. I was working as in IT for a pharmaceutical company and was in charge of setting up new hires. so I was to set up his computer and phone. It was love at first sight! He was in our office for two days and I found every possible excuse to go and visit him while he was there. Two days later, he flew back to Germany. I was frantically looking for a way to find him in our company directory when I saw an email from him. That one email, turned into several emails and then a visit from him in December. I went and visited him in February in Heidelberg, Germany where he lived. He moved here in April 2012 and we got married in May! Sometimes I think it was nothing short of a miracle that we met this way! Strange how the universe lines things up! 13 years later, we have two beautiful children, two cats and two dogs we all love. We feel blessed to live and own a home in San Diego and help others realize their dreams in owning their homes. So thank you for being a part of our lives.
By: Roxanne Govari
____________________________________
Pemberley Agent Bio, Peter Martin
A little over two years ago I joined Pemberley Realty after a long stint with Re/Max Coastal Properties in Pacific Beach.
Pemberley's Broker Owner, Roxanne Govari strives, as her motto declares, to bring integrity to the Real Estate profession.
I have long described myself as a Freelance Contractor. First as a Reporter in the United States and Europe and then in the Real Estate business.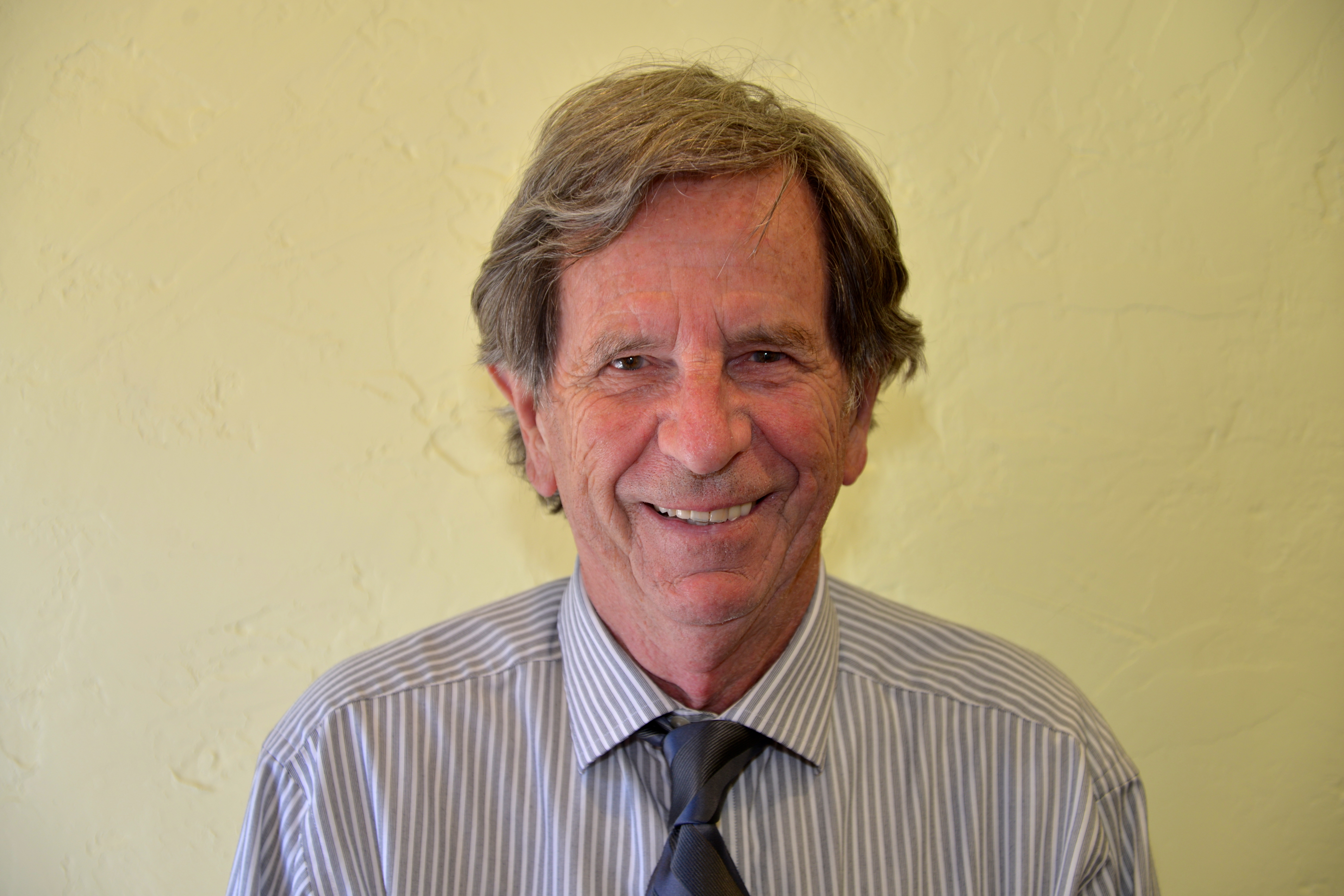 I attended Emerson College in Boston, and after working in small radio stations in the east I joined a news service called Radio Press International based in Washington DC. During that time I covered a number of political stories that called for interviews with member both of the House and the Senate. There were memorable interviews with subjects as diverse as Dr. Martin Luther King, Eleanor Roosevelt and Malcolm X. Later on in my career while in London working for the American Broadcasting Company, I covered a variety of Political and Social Stories starting with the Investiture of Prince Charles as Prince of Wales.
Moving on, I was a reporter for 14 years in Northern Ireland
where I covered the revolution spearheaded by the Irish Republican Army.
Returning to the United States from Ireland with my wife Mary, a native of Ireland,
we settled in San Diego. I put my reporter hat on the shelf and turned my freelance contracting skills to Real Estate. My communication skills have served me well! I have negotiated successfully for buyers and sellers and have gained much satisfaction from helping clients reach their Real Estate goals.
For relaxation and to keep fit I play tennis at Balboa Park where I am a member of the local club, and take our dog Maggie for walks at Trolley Barn Park.
By: Peter Martin
_____________________________________________________
A successful Transformation by Roxanne Govari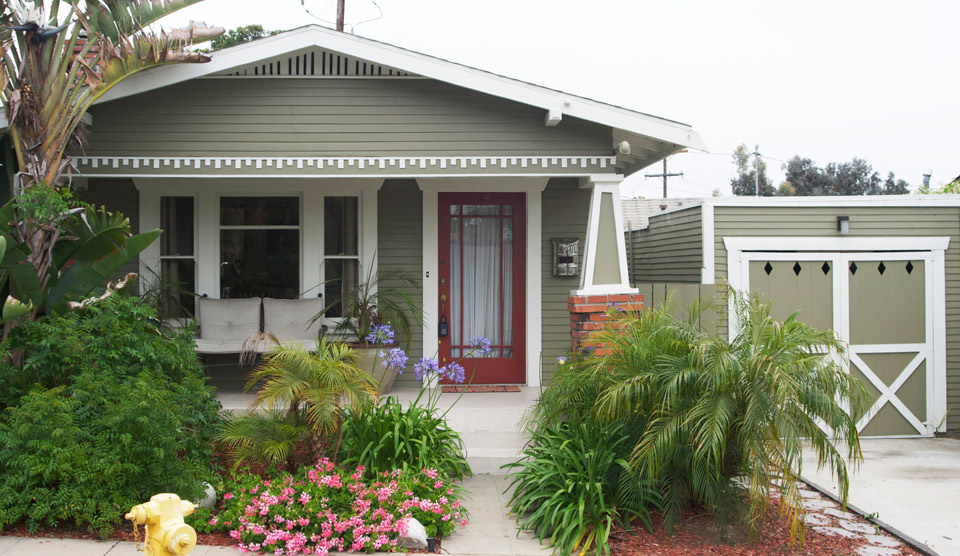 This month, I would like to share the story of a happy couple with whom we have recently been working. In 2008, I sold a house where I represented the sellers. As it is often the case, I kept in touch with the buyers and learned that they were going through some financial difficulties due to unforeseen medical bills. This situation caused the husband to over work which put a great strain on their relationship.
I called to see if I could help and we met to figure out what would be the best plan of action as far as their real estate assets were concerned. We concluded the best plan would be to sell their current house where they had accumulated some equity and buy something more affordable, so that they could use the extra money to pay off the debt and reestablish their life.
We sold their 2BR/1BA, 900 sq. ft. one car garage house and bought a 2 BR/2BA 1400 sq. ft. 2 car garage in a small quaint complex with a pool and plenty of parking. Their payment went from $2400 a month to $1700 a month. Now, my clients have been able to pay off all their medical
bills with the extra proceeds from the sale of the house and the husband was able to spend more time at home.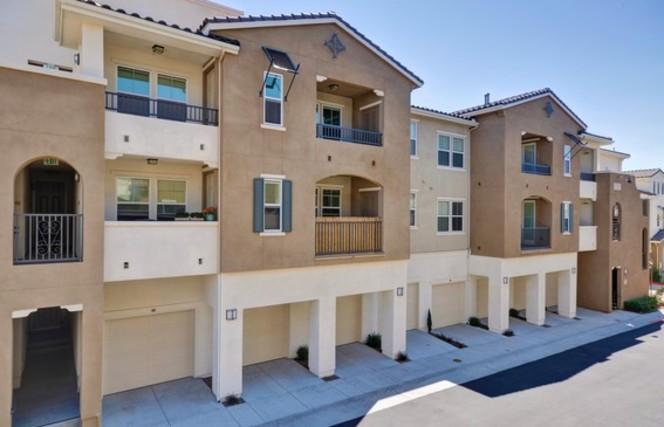 I recently spoke to them and found them very happy expecting their first child and financially confident to start a family. They walked a long road of several months of planning and working as a team, but they finally did it. We are proud to have been a part of their success and grateful for the opportunity to serve our friends and share in their joys and success.